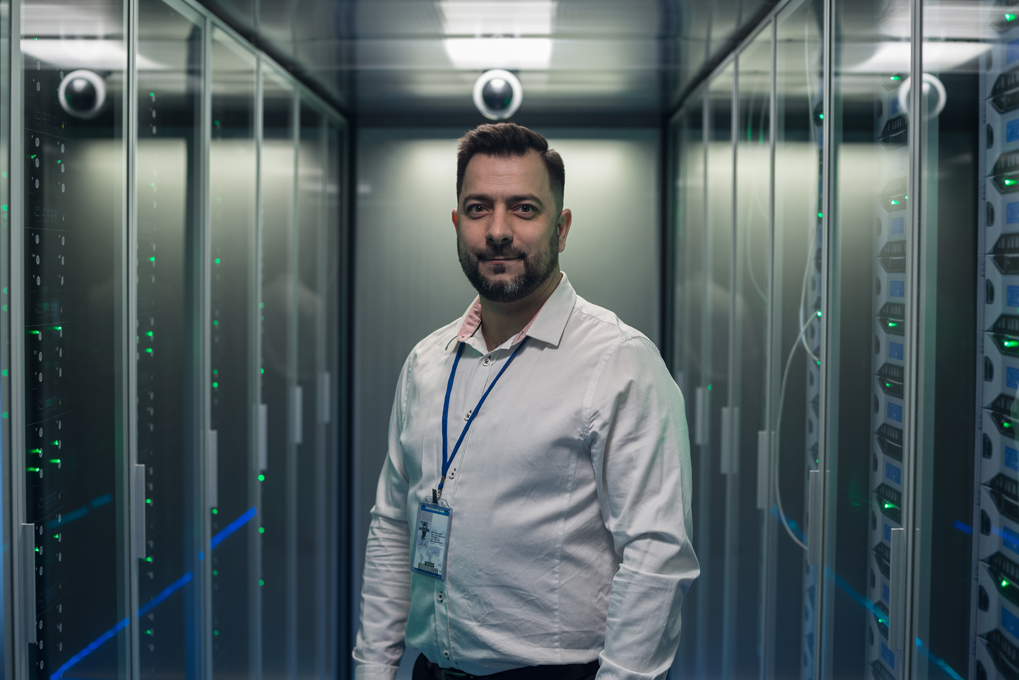 To choose the type of UPS you need, you need to know the different types of UPS available.
Let us first consider the physical aspect of the UPS. There are two main ones: on the one hand "Tower" UPS (analogy to the terminology used to describe desktop central units), on the other hand, "Rack" UPS.
Tower UPS
Tower" UPS are devices offered from the lowest to the highest power: 400 VA for an off-line UPS, for example, and up to 200 kVA for an Online Double Conversion UPS.
Depending on their power, their technology, and the number of batteries they incorporate, they are can be more or less bulky and heavy.
For larger-power UPS, it is even necessary to provide ventilation and air-cooling systems of a data center for example to ensure the best possible performance of the entire installation.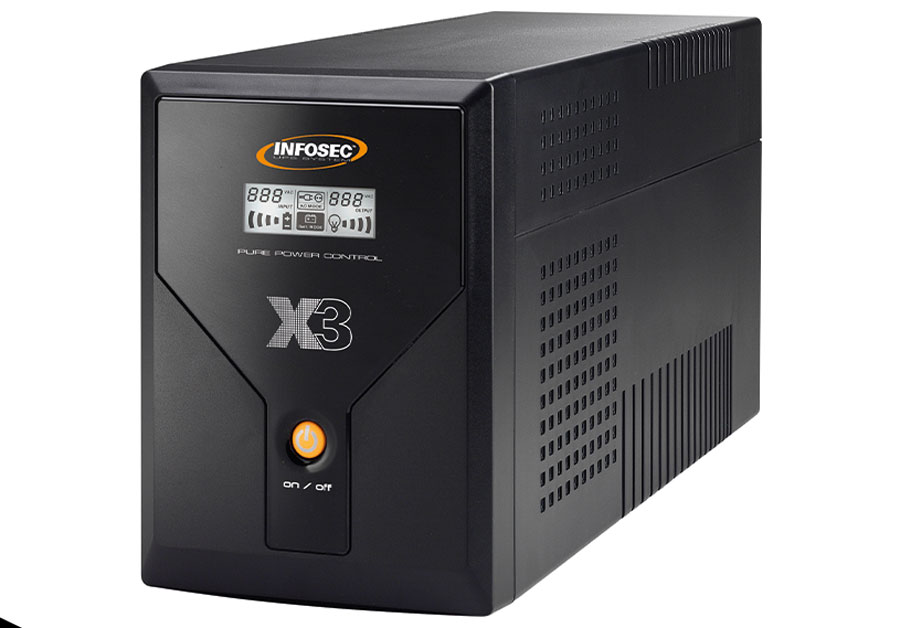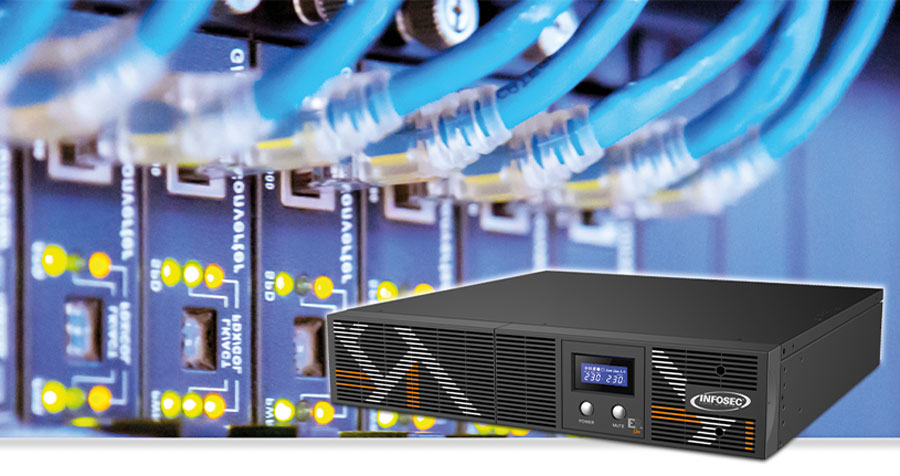 Rack UPS
Rack UPS ("RM") are generally 19' format UPS designed to be installed in 19' wide bays using lateral attachment systems or even reinforcement rails (rack kits).
Some UPS with width sizes of less than 19' can be installed in a rack bay using a RM kit, a kind of 19' tray.
For all rack UPS, the profession has defined a unit of measurement for the height of the UPS as the "U" (about 44 mm in height) and which allows the installer to know how much space the UPS will occupy within the rack bay: 3U for example for the UPS E6 10k TM RM and 3U more for its external battery kit.
Polyvalent UPS
We mentioned above the existence of two "types" of UPS, but it is more accurate to present a third which is in fact the mix of the two: it is a versatile UPS that is generally defined as Rack Tower ("RT"): it allows, depending on the choice of installer/user, to configure it either in vertical autonomous mode using support feet or in rack mode.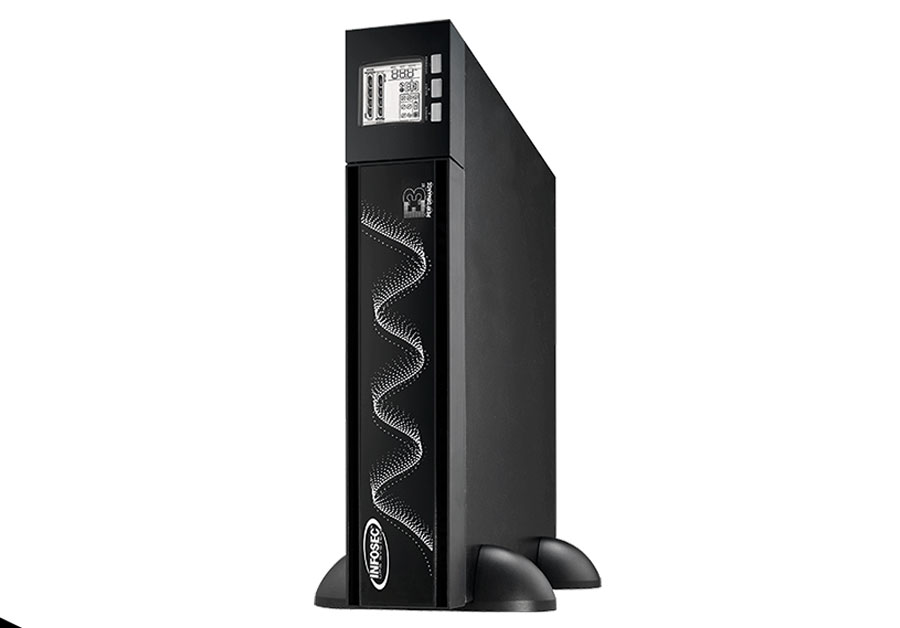 Beyond the physical presentation of the UPS, it is also its type of outlet that is decisive.
Indeed, we can find:
UPS equipped with French outlets (on the French market, SP+T standard outlets)
UPS equipped with mixed French/German outlets (called "Schuko") or CEE 7/7
IT outlets called "IEC" according to the international standard defined by the body bearing the same name: the most "professional" ranges have these types of outlets which often make way for terminal blocks for UPS above 3000 VA.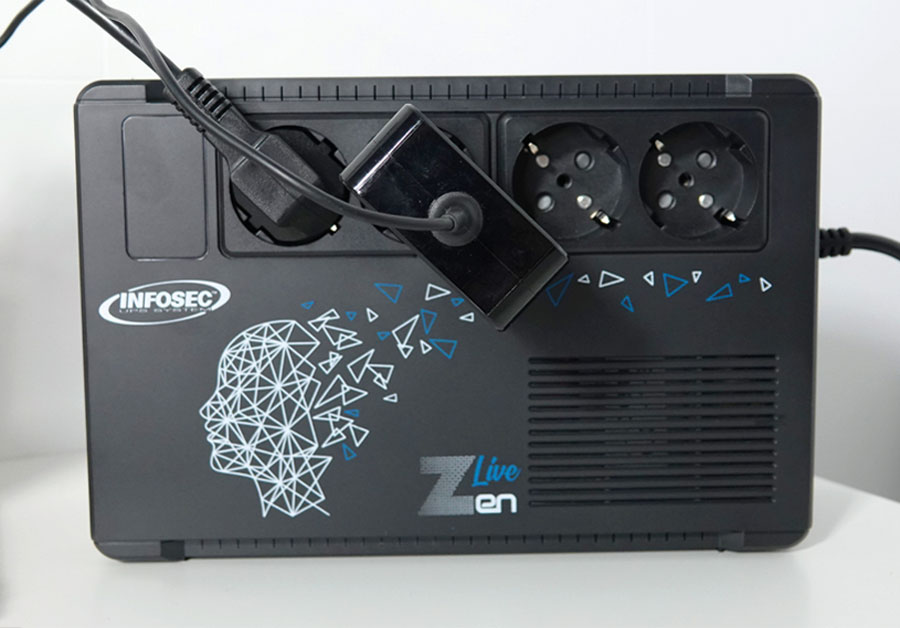 What UPS format to choose ?
Discover our guide to define the solution that match your needs.


Fast and tracked delivery