Infosec presents its new range of UPS dedicated to the electrical protection of networks and professional IT loads.
Protect your IT equipment to ensure service continuity
Beware of electrical disturbances
Power cuts or other electrical disturbances represent a threat to professional IT equipment. Even micro-outages can by themselves cause a significant loss of productivity. It is therefore essential to protect this sensitive equipment in order to guarantee the continuity of service of your activities.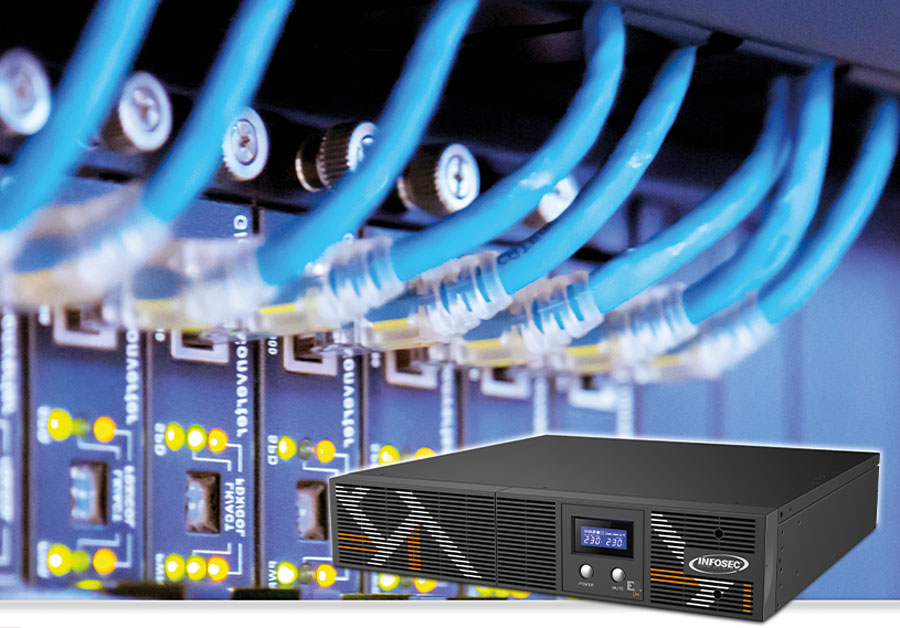 "When I sell a network solution, I always previously recommend a UPS. With the automatic voltage regulation system, E3 Live UPS perfectly protect connected equipment." Delphine, Paris 
The UPS, the important link in electrical safety
The E3 Live UPS range is dedicated to the electrical protection of IT networks and environments. Its pure sine wave output current effectively protects servers and other IT equipment, ensuring continuity of service of all connected equipment in the event of a power failure.
E3 Live offers flexibility of adaptation in all types of environments
A versatile format
The E3 Live UPS offers a 2 in 1 design and thus adapts to the configuration of your premises: in a 1U or 2U rack version depending on the model if you have a rack mounted bay, or in a tower version for the 2000 and 3000 VA models.
Wide connectivity
E3 Live UPS allow great flexibility of adaptation thanks to their wide connectivity: IEC output outlets, EPO port, SNMP slot..., the E3 Live is equipped with a USB communication port which integrates the HID function (UPS communication protocol to record data directly in the PC).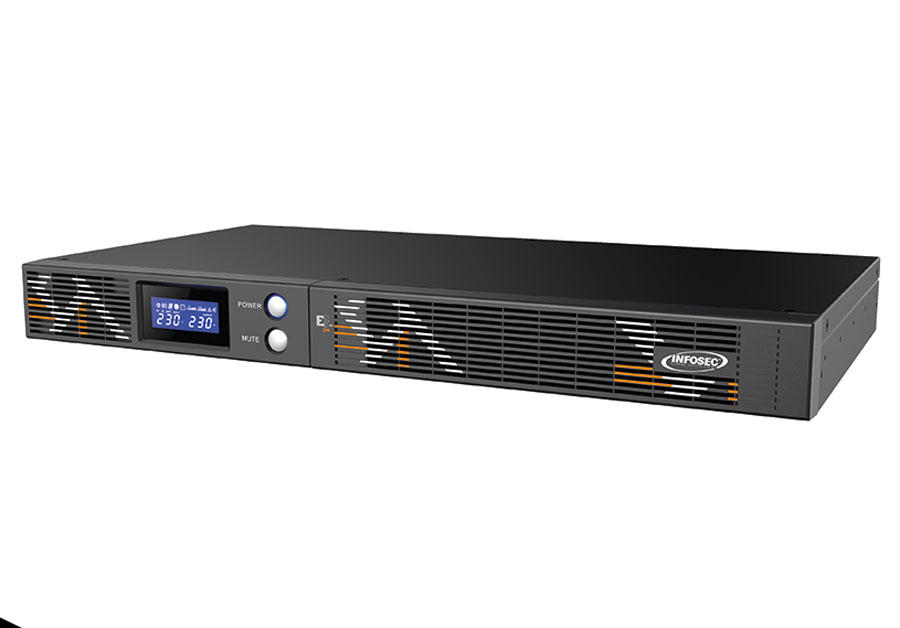 Fast and tracked delivery