The M5T UPS range is the new three-phase solution for the electrical protection of the most strategic loads. Its multiple possibilities of communication interfaces, configuration and backup extension make it amongst the most efficient high-end products on the market.
A complete solution for total peace of mind
Guaranteed service continuity
The M5T UPS range provides the best level of security. On Line Double Conversion technology delivers a continuous high quality current and guarantees a total absence of interference. In addition, with an output power factor of up to 1, mission-critical applications will be fully protected.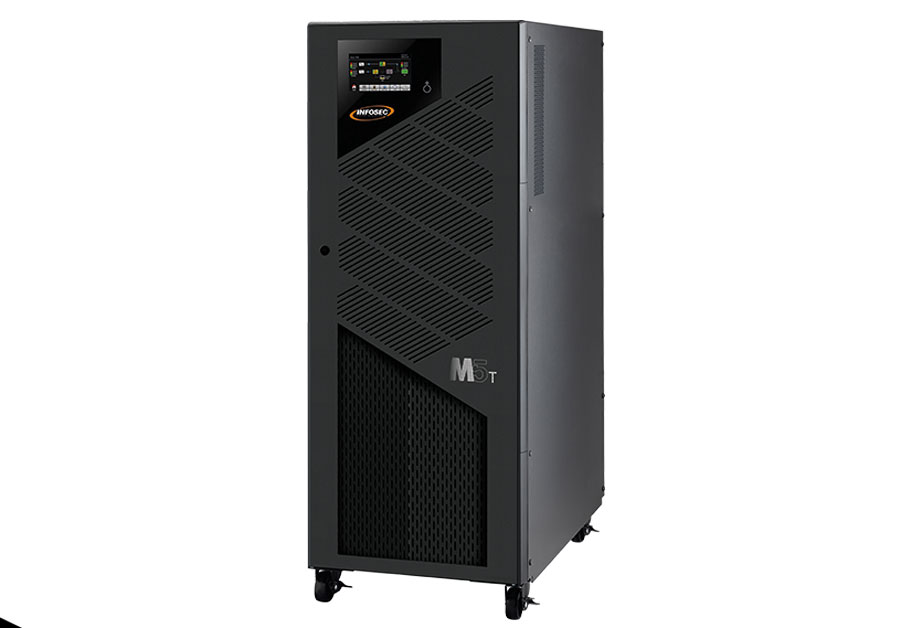 Backup extensions according to required needs
In demanding and sometimes unstable environments, applications require extended backup time to ensure service continuity. The M5T range of UPS offers the possibility of adding additional backup modules, according to the required autonomy but also according to the configuration of the premises.
Maximized equipment safety
Increase your safety by installing your M5T UPS in a parallel configuration.
For better security, you can improve the configuration of your installation by placing your UPS in parallel. The latter also makes it possible to automatically switch to a backup UPS in the event of a fault of one of the connected UPS: continuity of service does not suffer any interruption !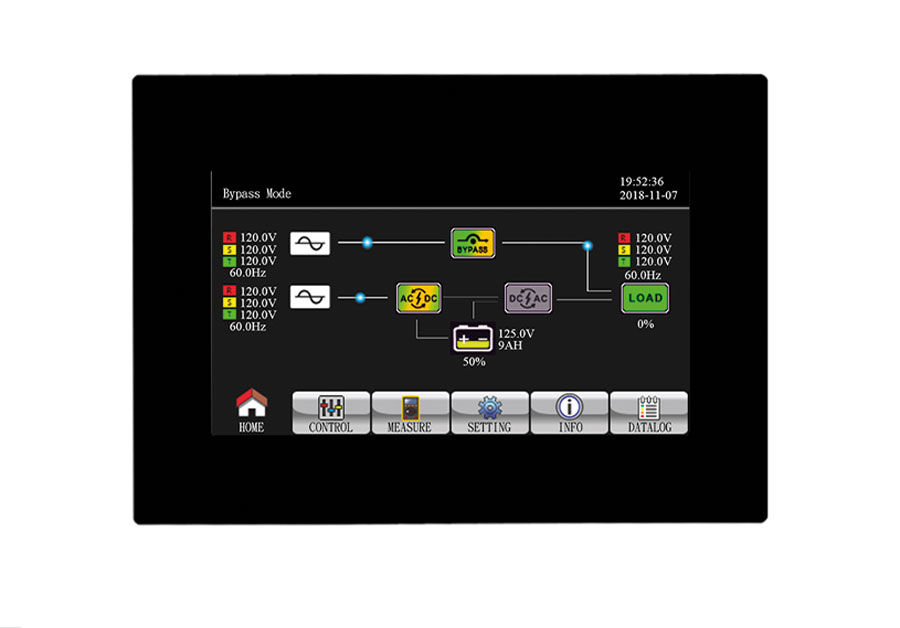 User-friendly
The M5T range of UPS offers a wide communication interface. The LCD touch screen displays data in real time and gives direct access to the UPS settings. Its connectivity also offers permanent remote control thanks to the USB, RS 232 communication ports. The possibility of adding an SNMP agent also facilitates the remote management of the UPS, including in a vmWare environment for example !


Fast and tracked delivery