While our product is generally our main focus, consumers also appreciate the quality of the service that accompanies it. Consumers are constantly looking for ways to save time, and they increasingly expect businesses to design smooth and adapted customer journeys. In the retail, restaurant and convenience store sectors, this means having a reliable, high-performance payment system that will not stop working at the slightest power failure. The certainty of maintaining your sales while staying in action!
Risks in the event of a cash register power failure
Need for efficient payment systems
Equipping yourself with an optimal electronic payment system (cash register and electronic payment terminals) is a priority for all types of businesses (supermarkets, fast-food outlets and local businesses: bakeries, tobacconists, florists, etc.) that wish to develop their sales. By equipping yourself with a cash register, you want to ensure that your customers can pay easily, quickly and reliably.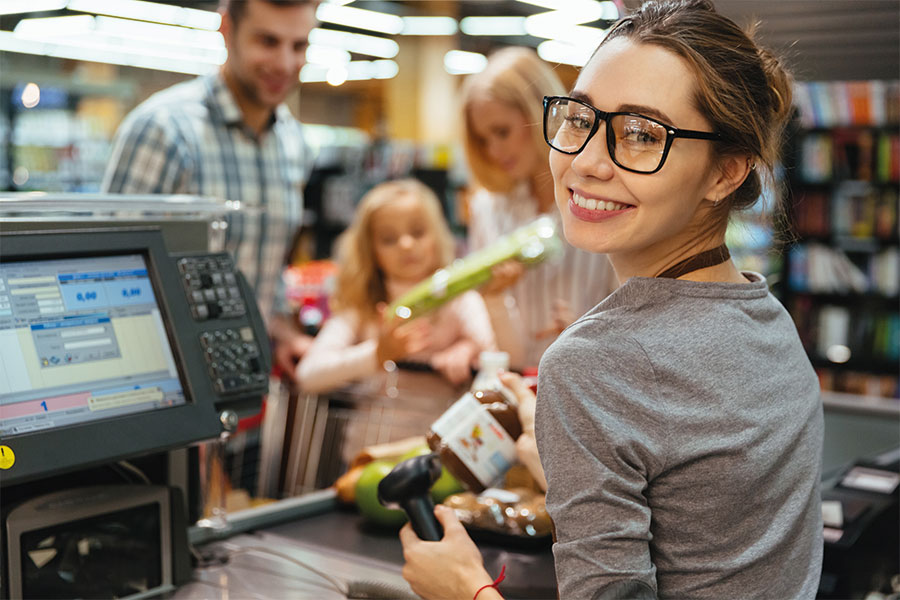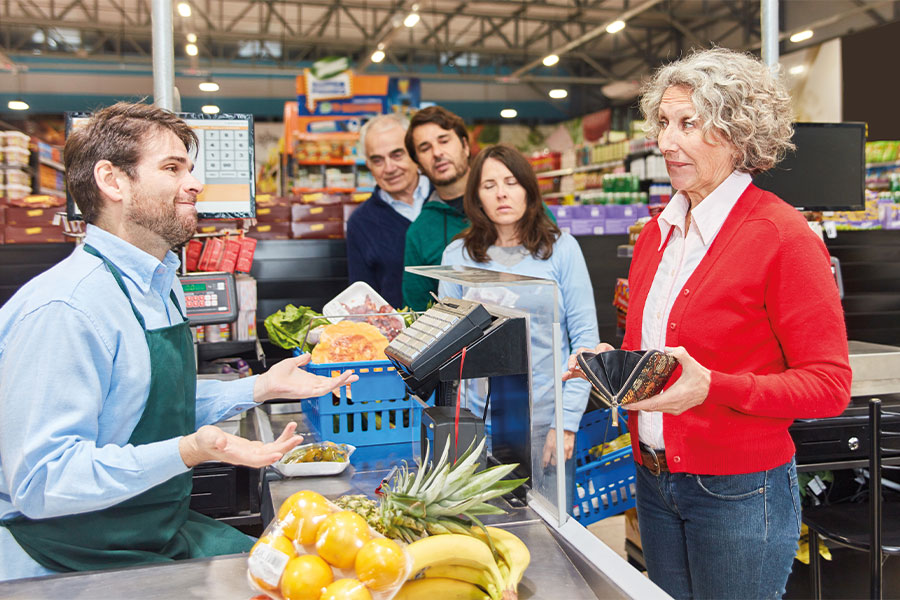 Poor customer experience and loss of sales
However, a simple power outage affecting a cash register is often enough to neutralize the entire cash register system. A dangerous paralysis that not only hurts sales and leads to a loss of productivity on the employees side, but also means a negative experience for our most loyal customers.
Loss of personal and business data
An electrical disturbance affecting any cash register (touchscreen cash register, market place cash register or point of sale terminal) could also have disastrous business consequences: the failure to back up critical data, a breach of transaction security or the endangerment of the integrity of strategic or personal data.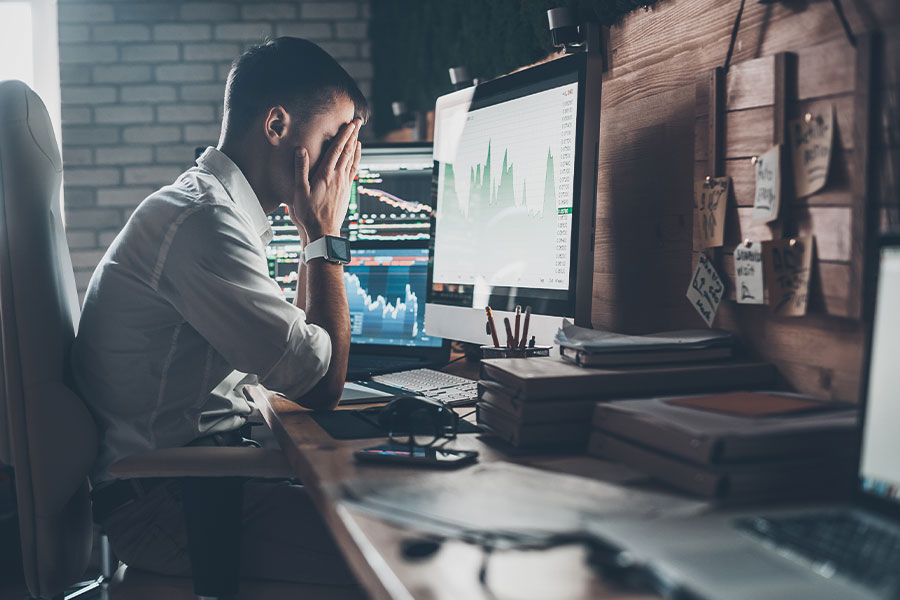 Optimize your business with a UPS
Continuous sales collection
To ensure service continuity of your cash register system, it is important to equip yourself with a cash register UPS. This device acts as an energy reserve, taking over in case of a power cut and ensuring a continuous power supply. Specifically, it gives the user time to finish the transaction and, if necessary, to switch off the cash register and then solve the technical problem properly.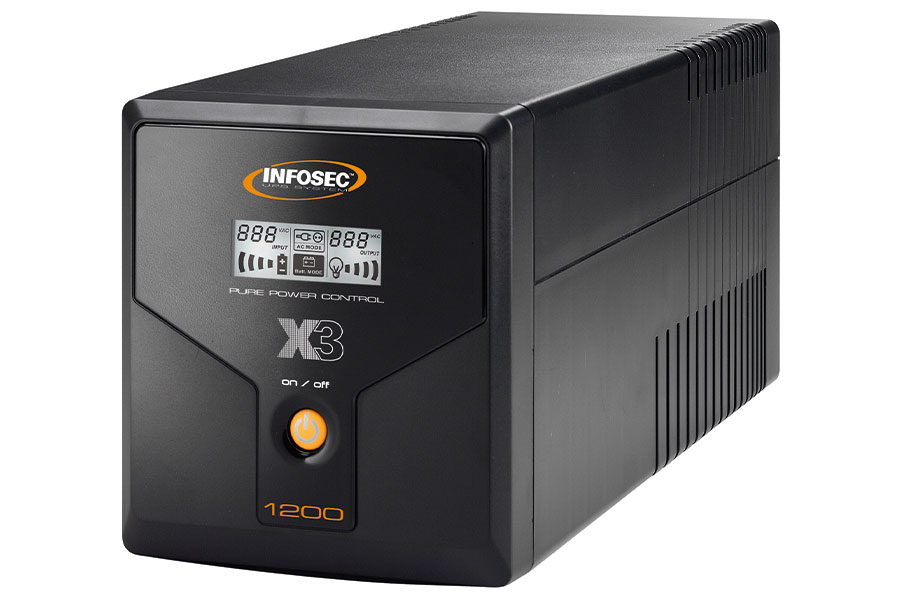 Complete protection
A single UPS protects all the electronic payment equipment (cash register, coin acceptor, barcode reader, electronic cash drawer, ticket printer, loyalty card reader, POS terminal and customer display) to ensure a quality customer experience, with no malfunctions and no waiting at the cash registers.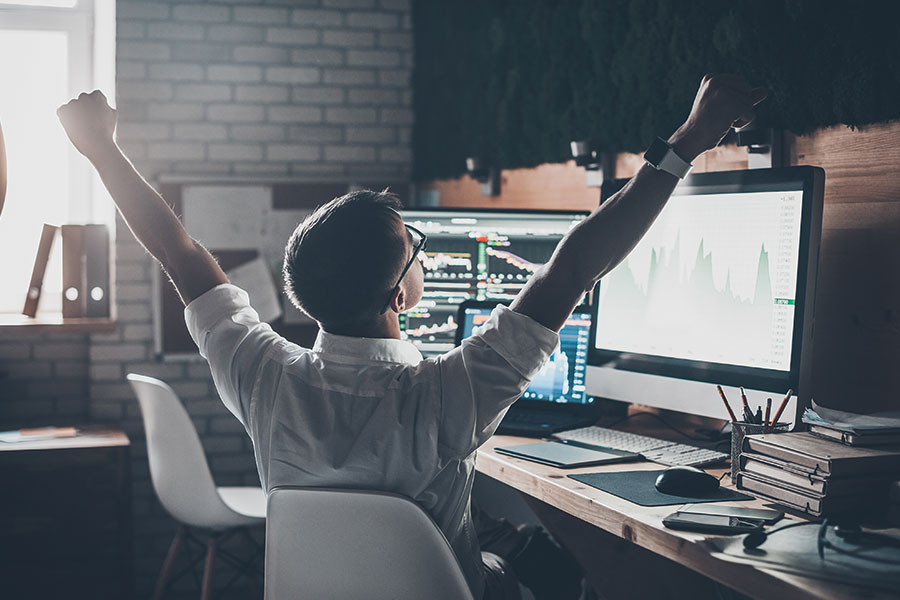 Protecting your equipment and your investment
Cash register equipment is extremely expensive and deserves to be protected. The use of a UPS allows you to secure your investment in cashiering equipment in the long term by protecting its sensitive and expensive components (hard disk, processor, memory, etc.). Increase the lifespan of your equipment and minimize the risk of breakage to better focus on your commercial objectives!
How to choose your cash register UPS?
The Zen range of Infosec UPS has been designed to secure sensitive electrical installations and will perfectly protect your cash register system.


Fast and tracked delivery