The Infosec professional UPS guarantees the continuous power supply of an entire security system and ensures the distribution of an optimal electrical current. In the event of a malfunction, it acts as a battery backup and keeps your system active for uninterrupted protection of your business.
Security system and power failure
Protecting your business...
Securing your company means above all protecting your assets, your business data and ensuring the safety of your employees. In spite of increasingly developed physical and cyber security systems, a simple technical problem can often lead to the complete shutdown of your security solution.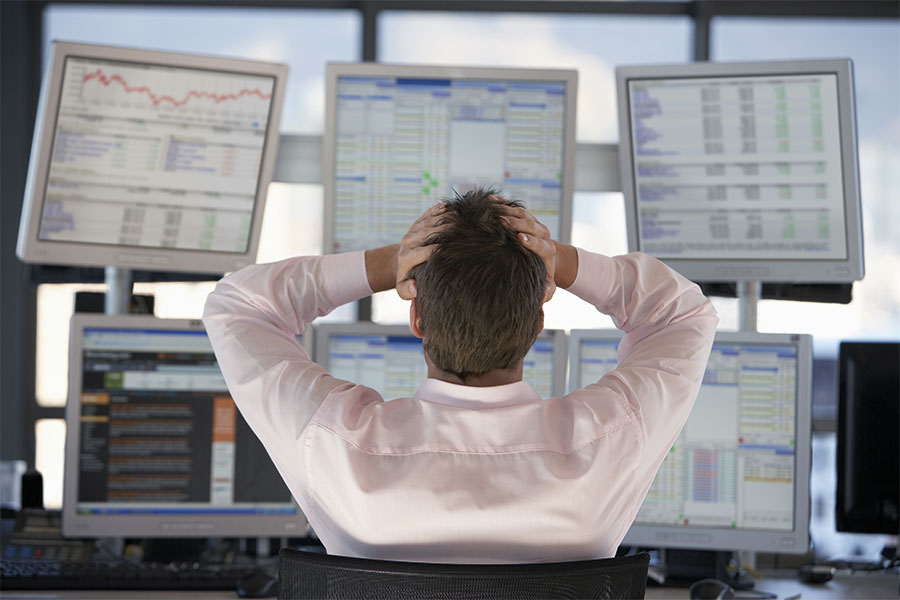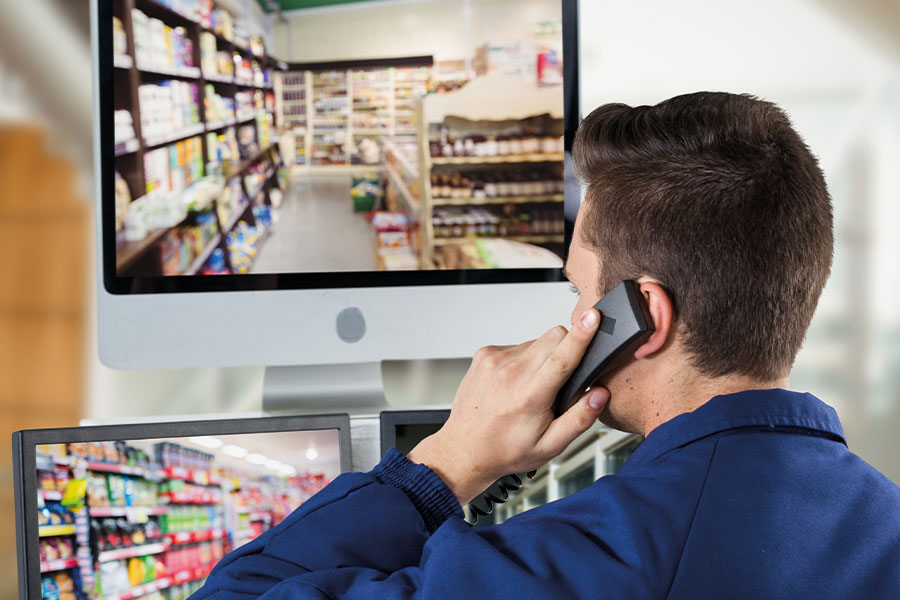 ...and its employees
In the event of a problem, the dangers and human, material and financial consequences can be very substantial for a company: Loss of precious data, malicious intrusion, computer viruses, disasters or even endangering employees.
Paralysis of the security system
An electrical disturbance of any kind, overload or power failure, can paralyze your entire security solution, neutralize your secure access system and leave your property and employees exposed to any malicious act. An outage affecting your internet supply could also result in the loss of connection of your devices, which would no longer be able to save the data collected and would be unable to warn you in case of danger.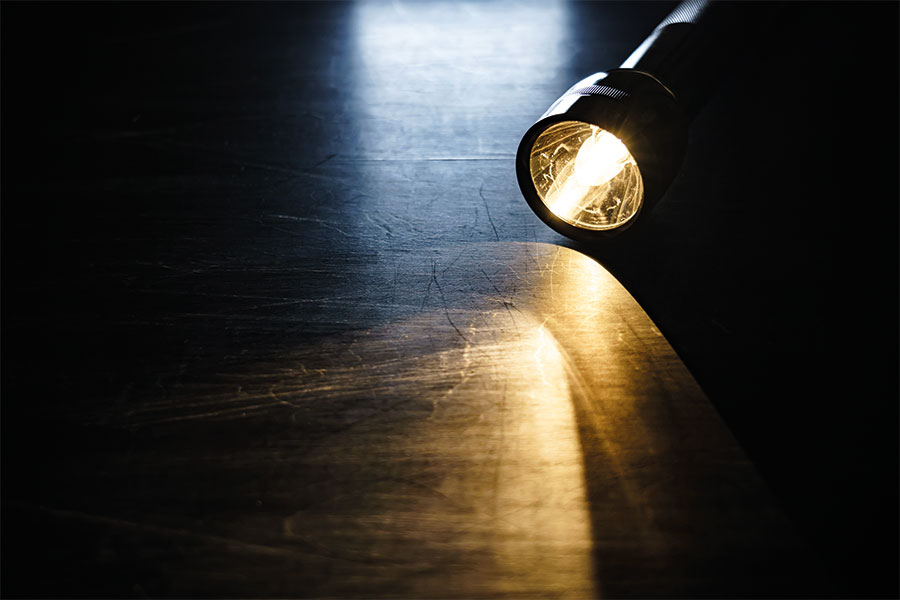 A complete and continuous security system
Protection of all your equipment
An ideal way to ensure the continuity of a company's security is to add a UPS to its protection installations, to which all its equipment (presence detector, video surveillance, siren, fire detector, access control module, etc.) should be connected.
Uninterrupted protection
The professional UPS allows you to avoid any electrical disturbance that could damage your equipment and to power your security equipment in the event of a power outage. Its autonomy and power allow it to take over and maintain the use of your equipment such as the recording and backup of data from a camera, a video surveillance network or a secure badge access system.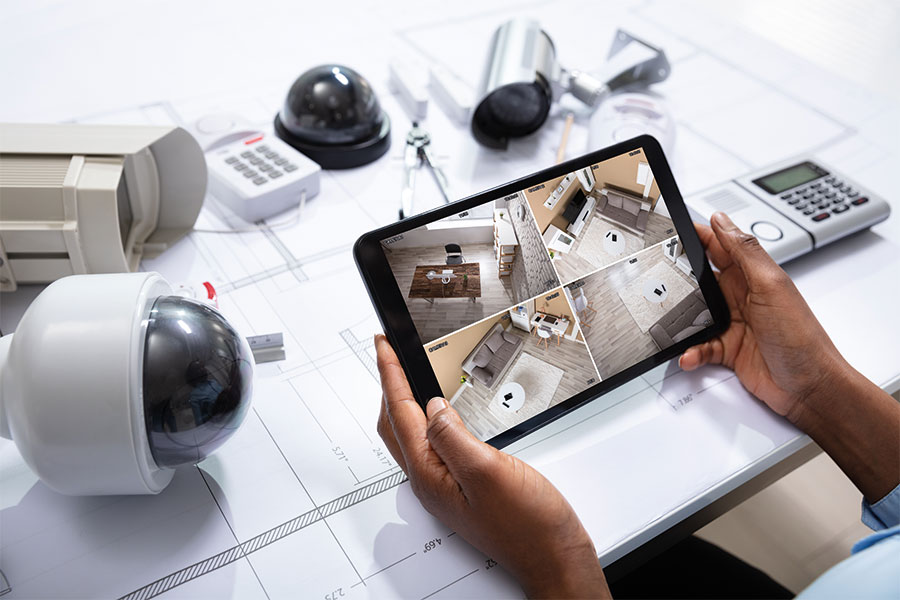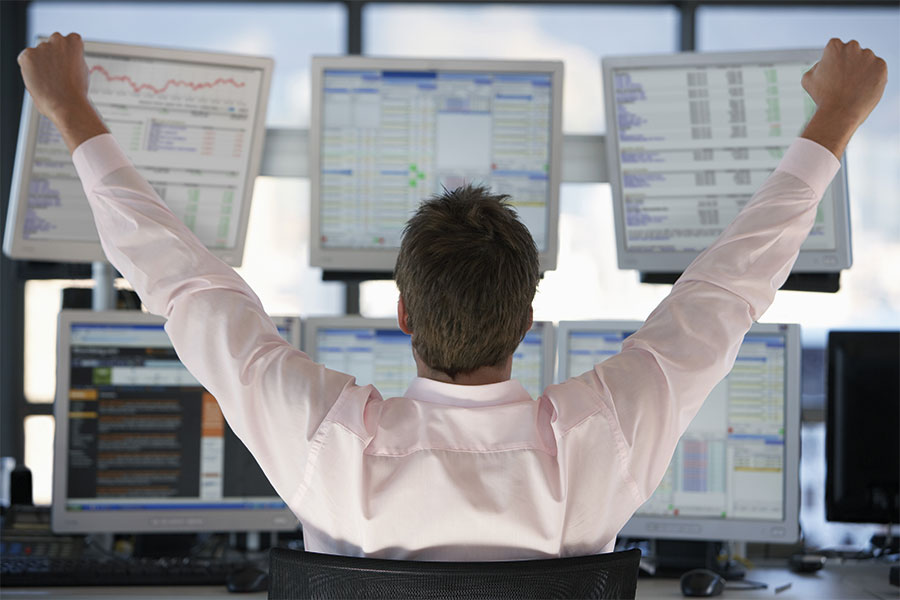 To perpetuate your investment
A complete security network (surveillance camera, alarm system, movement and opening detector, fingerprint and badge reader, etc.) can cost up to several tens of thousands of euros. Integrating a UPS into your installation protects this investment by securing your equipment to guarantee its use over time. Increase the lifespan of your equipment, minimize the risk of breakage and avoid premature replacement.
How to choose you professional UPS solution to ensure the continuous protection of your company's security?
Infosec's team will be happy to listen to your needs and offer you a customized solution: Contact us.


Fast and tracked delivery