Fast and tracked delivery
Secure payment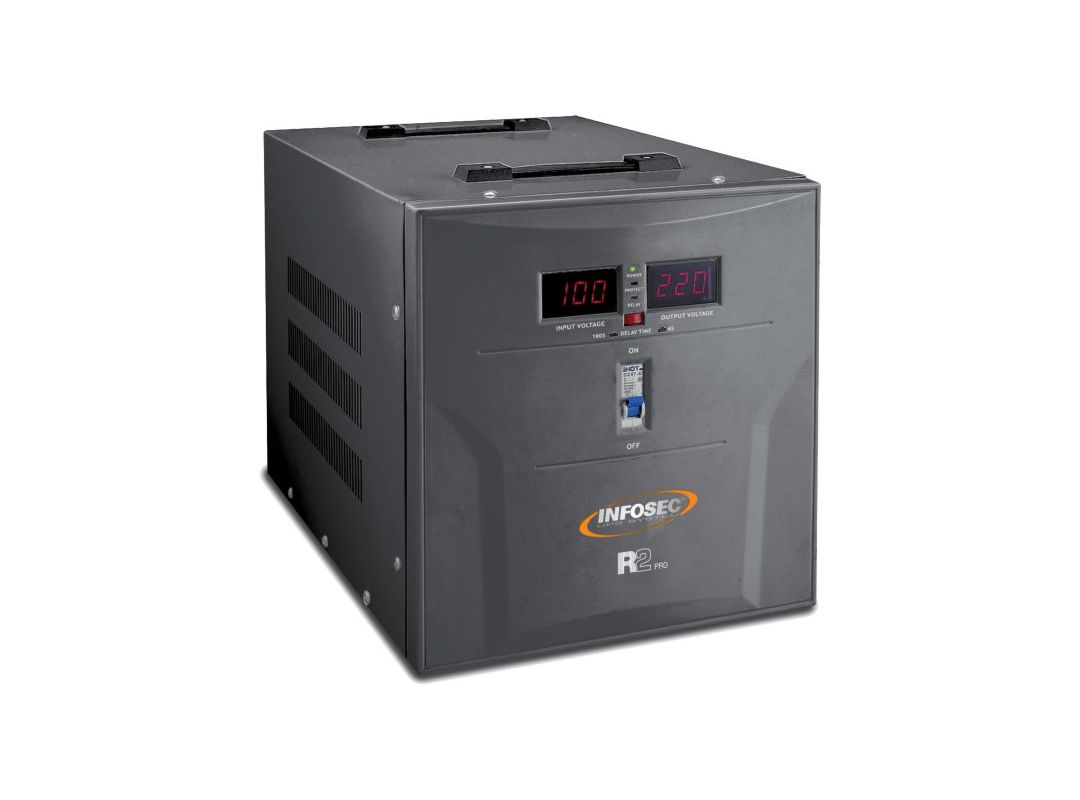 Fast and tracked delivery
Secure payment


Indicator
Light-emitting diode (LED)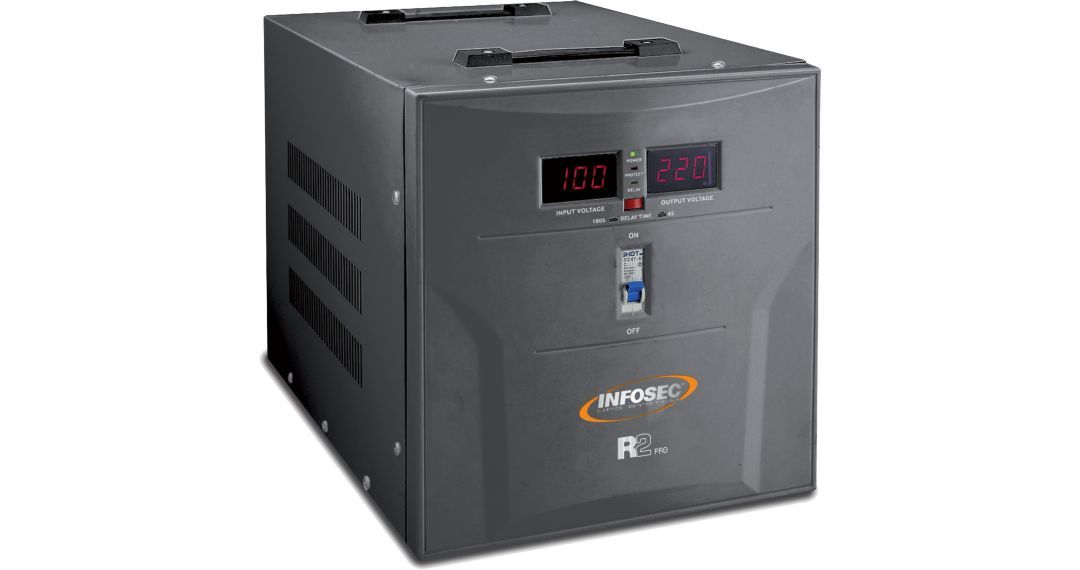 Reliable technology
Equipped with "Relay" technology, the R2 PRO range maintains a stable output voltage. It thus guarantees reliable electrical protection against sudden variations in electrical voltage or against voltage dips and peaks.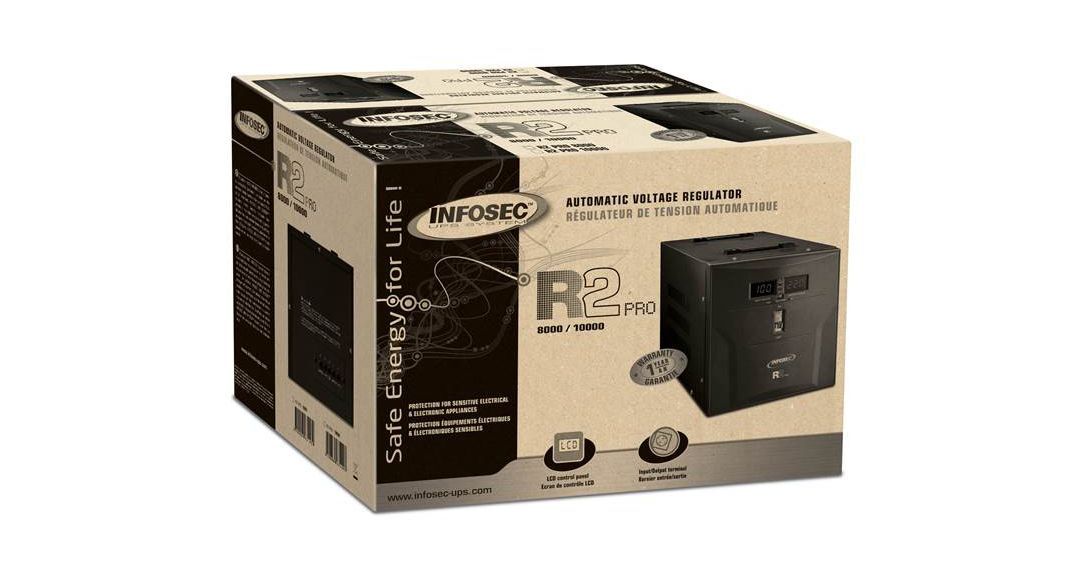 A complete range
Available from 1 000 VA to 20 000 VA, this range accepts an input voltage of:
- Models from 1KVA to 10KVA: from 72 to 290 VAC
- Models from 15KVA to 20KVA: from 88 to 290 VAC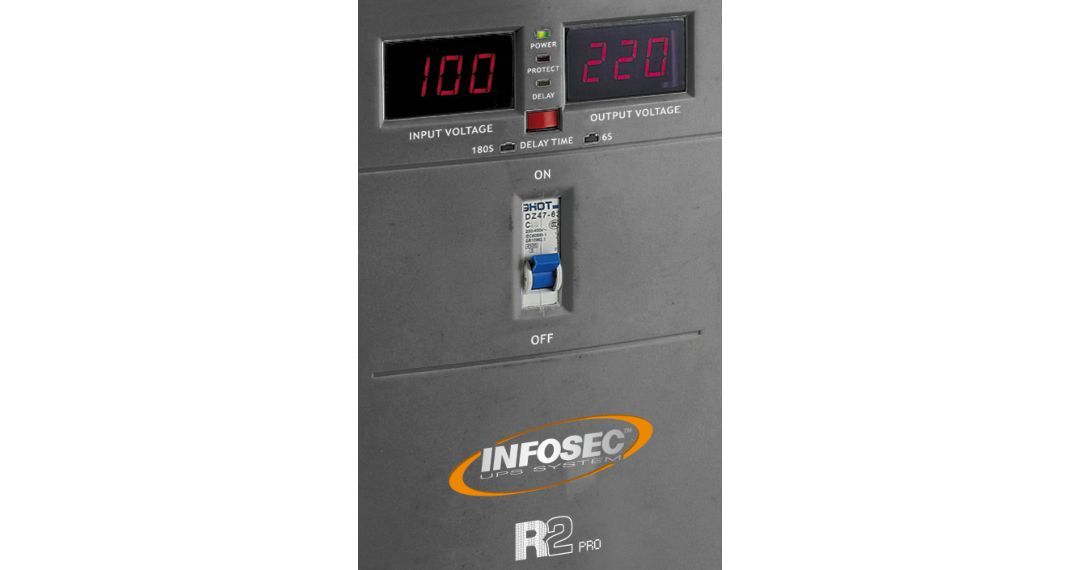 Designed for practical use
Up to 2KVA, the models are equipped with FR/Schuko output outlets. In addition, the regulators are delivered with input and output terminals.
- Two screens allow immediate visualization of the input and output voltage.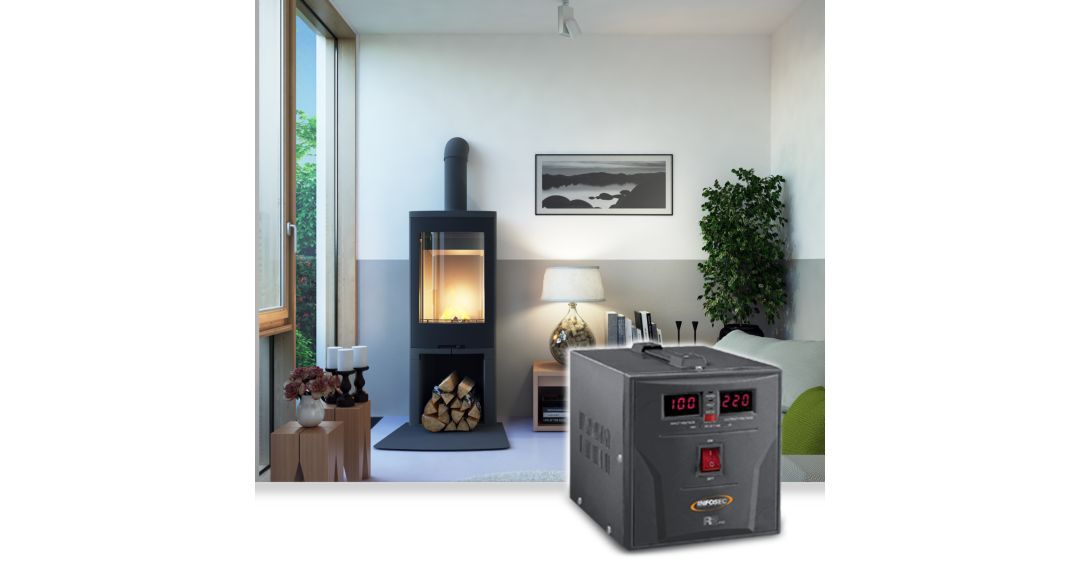 Smart features
- Restart delay: when this function is activated, the restart is deferred in the event of a micro-power cut, outage or voltage variation greater than the accepted range (this function is recommended for use with devices such as certain refrigerators, freezers, air conditioners, dehumidifiers or for a compressor).
- Microprocessor-controlled setting: a microprocessor inside the regulators allows to increase the setting precision and reduces the failure rate of connected devices.
Technical specifications
General specifications
Regulator technology: Relay
Power (VA): 20000
Power (W): 12000
Physical characteristics
Product length (mm): 360
Product height (mm): 592
Product width (mm): 450
Packed gross weight (kg): 47
Input technical characteristics
Type of connection: Terminal block
Output technical characteristics
Connection type: Terminal block
Overload capacity percentage: Arrêt automatique
Display
Indicator: Light-emitting diode (LED)
Management and communication
Communication via software available: Yes


Fast and tracked delivery