Fast and tracked delivery
Secure payment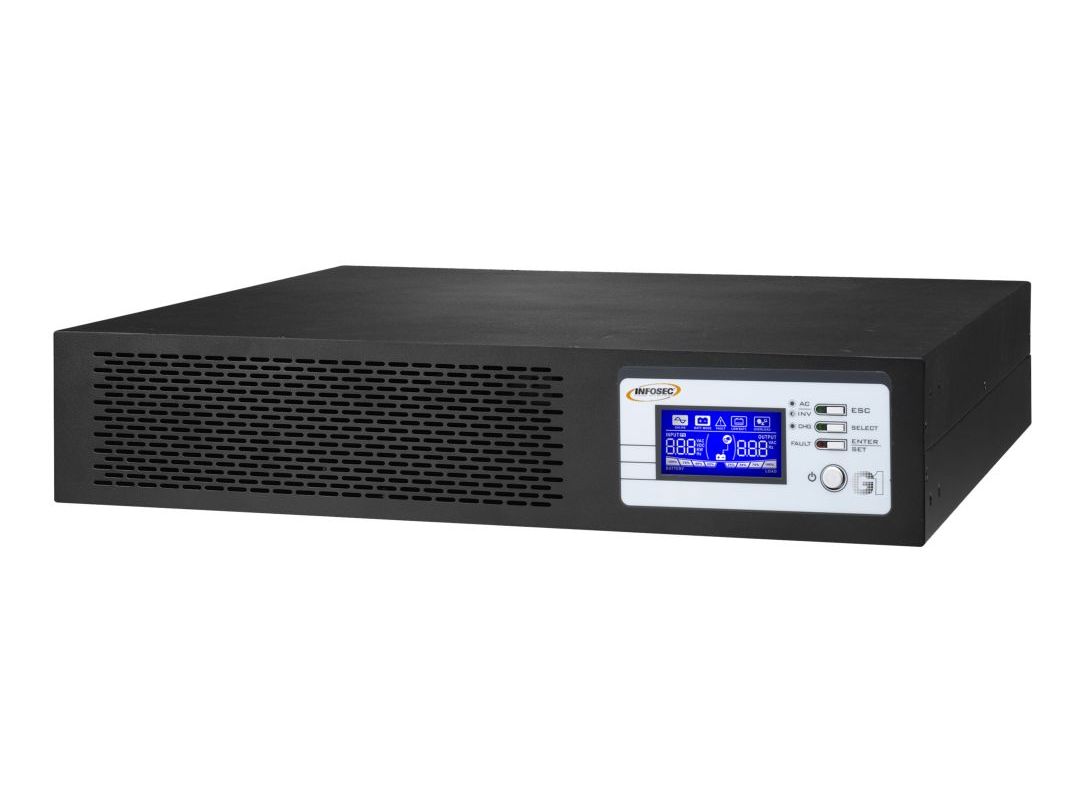 Fast and tracked delivery
Secure payment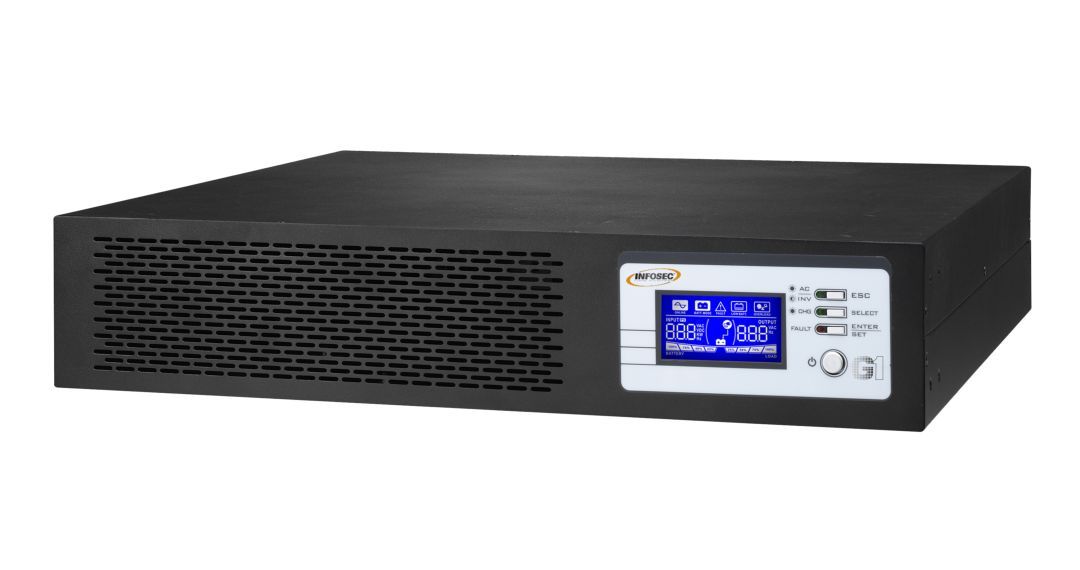 A solution for long backup time (up to 24 hours) requirements
The G1 and G1 Solar MPPT inverter/chargers combine the features of a DC/AC inverter and a 60A battery charger (grid power). Available in rack format, they offer an uninterrupted power supply solution for environments in which continuity of service is expected at low cost: banks or industrial environments.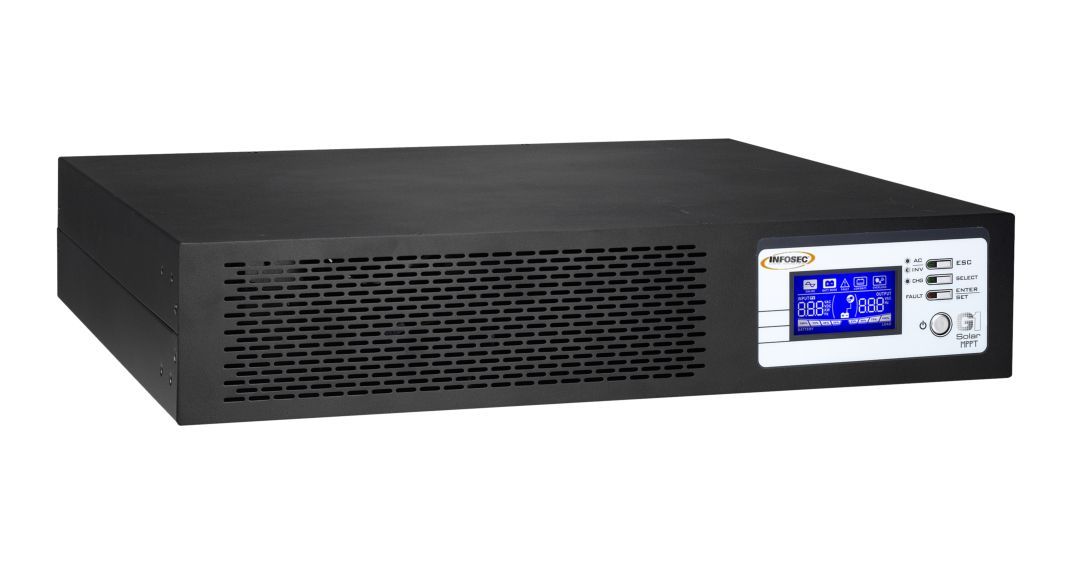 Easy installation inside server racks
- Compatible with all 19'' server racks
- 19'' mountable format
- 5kW per unit
- Up to 9 units in parallel (up to 45 kW in mono/mono or tri/tri)
- Can be used in up to 40°C room temp (or up to 55°C with 4kW per unit)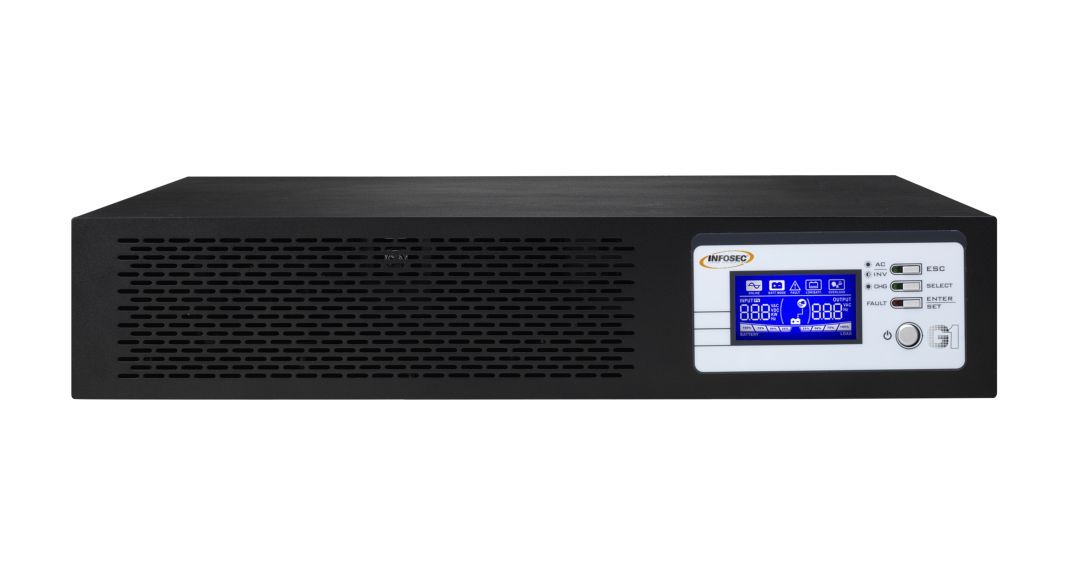 Reliable technology
- Pure sine wave output
- Power factor = 1 (5000 VA = 5000 W)
- Powerful charger: up to 60A per module, i.e. 540A max.
- An LCD display for viewing and adjusting many parameters
- Compatible with single-phase or three-phase uses
- Compatible with generator power supply
- Available with the MPPT (G1 Solar MPPT) technology for high solar performance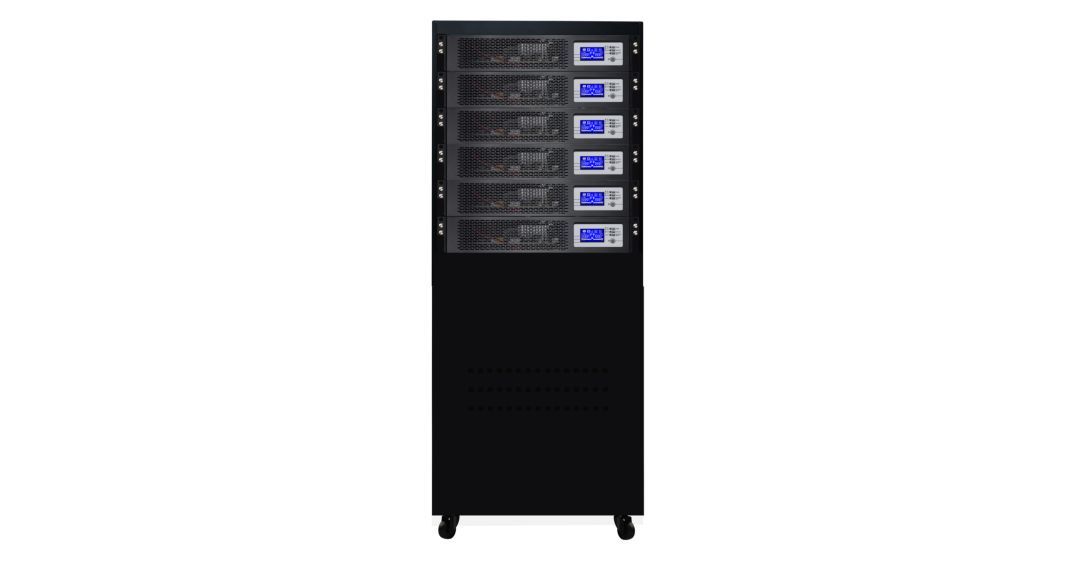 Accessible architecture system for many devices
G1 and G1 Solar MPPT can supply any type of domestic or professional application: air conditioning, automatic teller machine, security lighting, handling gantry, lift, office equipment, refrigerator, TV, electric gate ...
Technical specifications
General specifications
UPS technology: High frequency
Power (VA): 5000
Power (W): 5000
Physical characteristics
Product length (mm): 438
Product height (mm): 88
Product width (mm): 400
Packed gross weight (kg): 11.60
Input technical characteristics
Type of connection: Terminal block
Output technical characteristics
Connection type: Terminal block
Voltage output type: AC
Wave form: Pseudo-sine wave
Overload capacity percentage: 10000VA
Output connection
External battery connector: Yes
Outlets type: Terminal block
Number of terminals: 2
Solar characteristics
Voltage range MPPT (VDC): 60 VDC - 115 VDC
Parallel connection
Parallelable: Yes
Max number of paralleled devices: 9
Management and communication
Communication via software available: Yes
Environment
Max temperature (°C): 55
Noise level: <60 dB
Type: Indoor
Contenu du packaging
Parallel cable: Yes
Number of parallel cables: 1
Multilingual Manual: Yes


Fast and tracked delivery