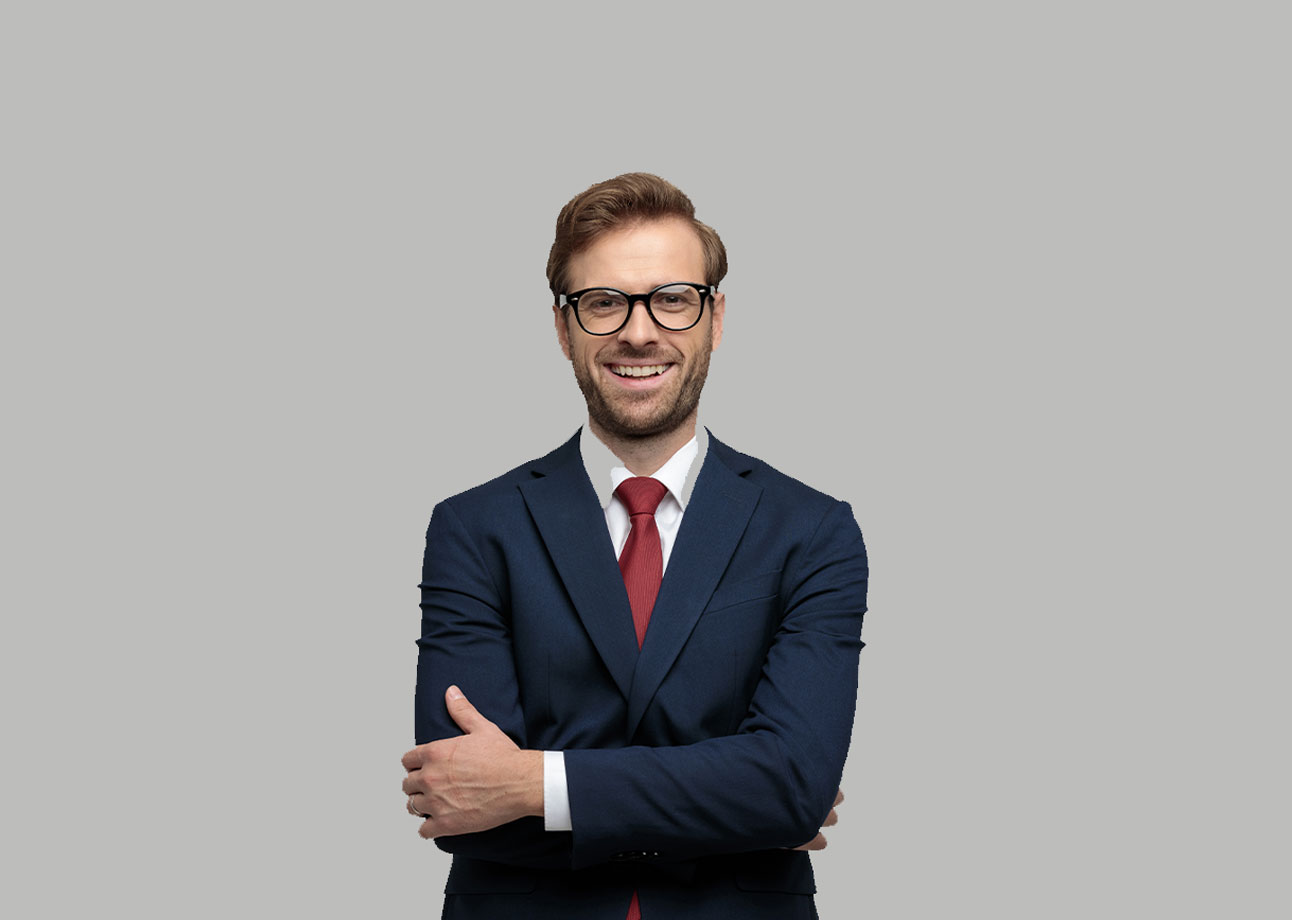 Jean-Marc
Commercial Director France
You want to protect your server and the data it hosts with a UPS.
There are several solutions depending on the size of your server:
Small servers (2, 3 computer stations)
The ideal solution is a UPS like the E2 LCD.
This UPS, available from 600 to 2000 VA and equipped with a maximum of 5 IT outlets (IEC outlets) delivers an ideal electrical signal quality for optimal value.
This range is fully equipped with standard protection for the internet/ethernet line and a USB communication port (or RS232) to allow the installation and use of automatic shutdown software.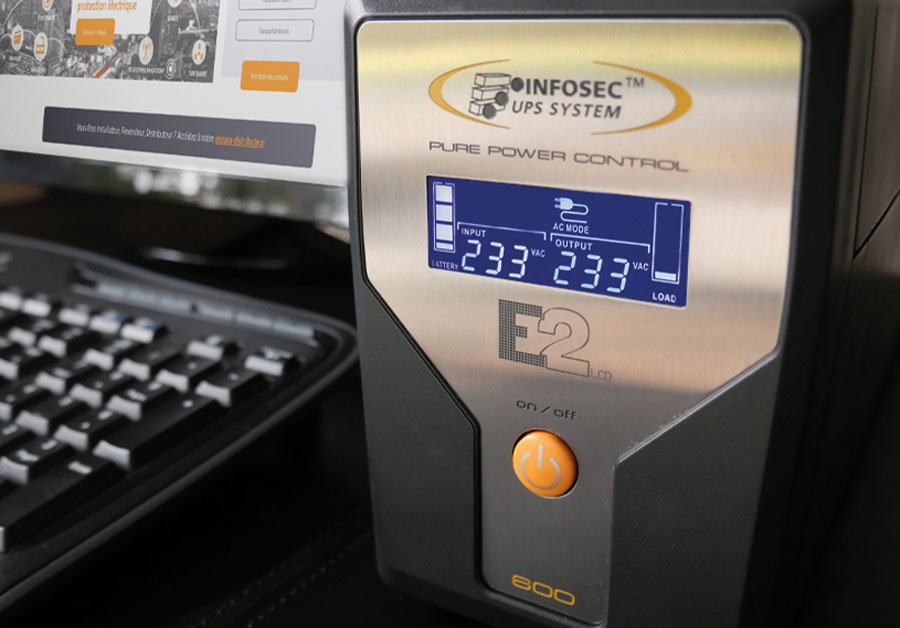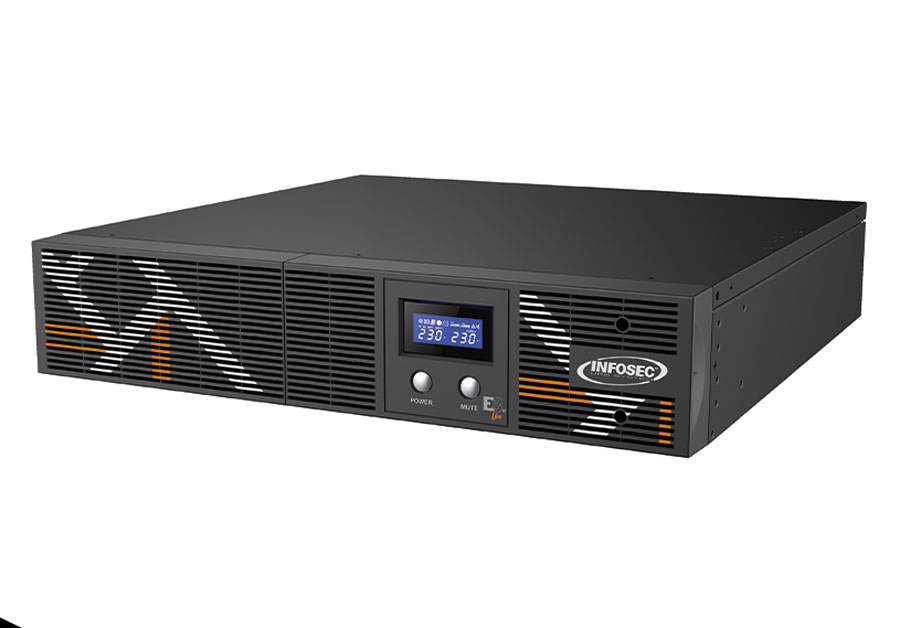 Do you identify yourself in the description above but you're equipped with a 19' rack bay?
In this case, the E3 Live UPS will suit you best. It is available from 500 VA up to 3000 VA and incorporates up to 8 IT outlets (IEC outlets) as well as a slot allowing the addition of a very convenient network communication SNMP card for remote management.
For larger servers (more than 4 computer stations)
Another solution is also available in 19': the E3 Performance UPS covers equipment ranging from 800 to 5000 VA and offers up to 8 IEC 10A outlets (half of which are programmable) and 1 16A outlet.
This range has the considerable advantage of being able to benefit from backup time extensions (through the addition of External Autonomy Modules) and External Bypass Modules that facilitate maintenance operations on your server and ensure continuity and optimal quality of service in all circumstances.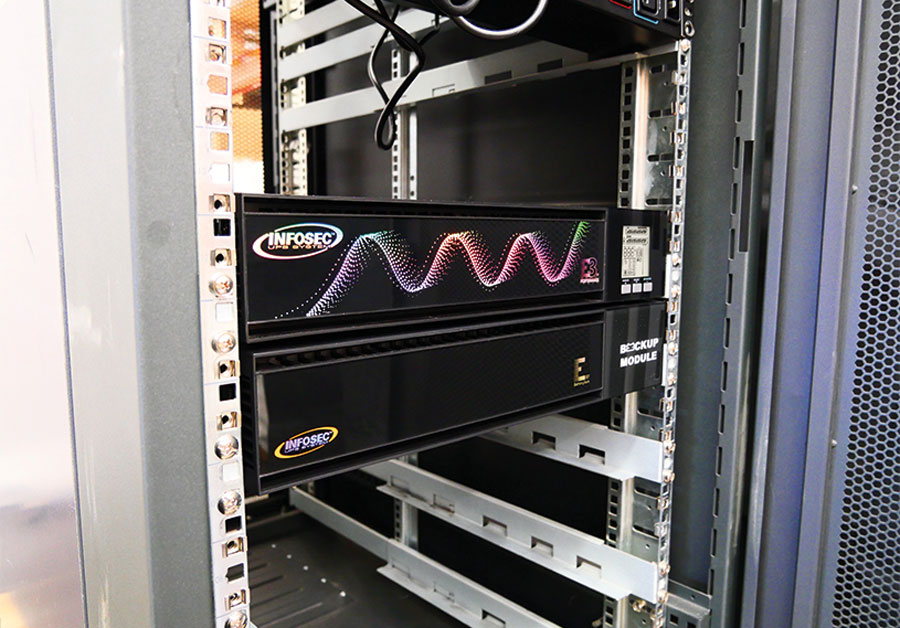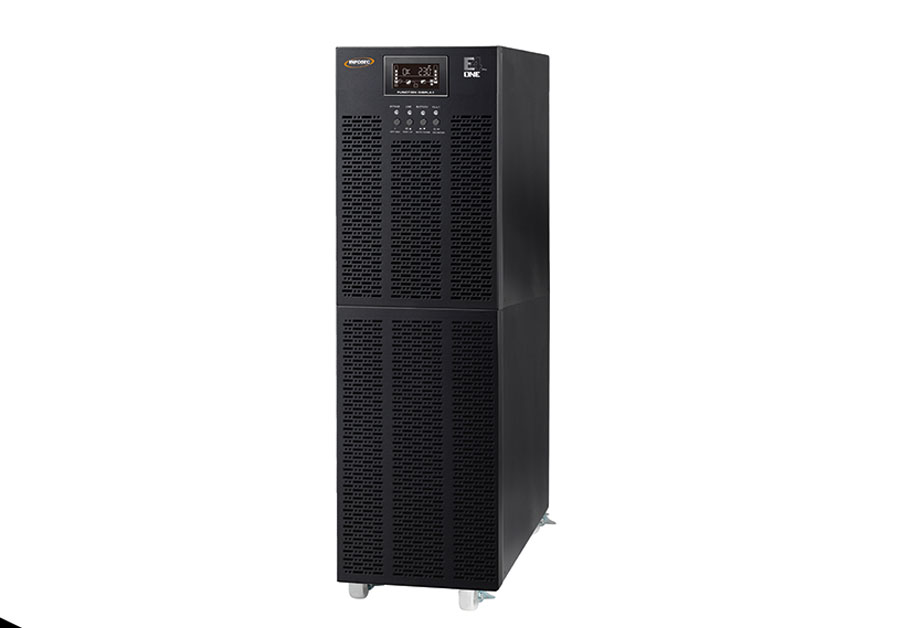 For the most demanding enterprises (strategic or sensitive data servers)
Suffering from poor current quality due to external parasites or instability of grid power supply ? On Line Double Conversion technology is required: the delivered current is completely filtered and reprocessed by the UPS's microprocessor to ensure that your server is powered by a pure and infallible sine wave.
In "tower" version, it is the E4 range that will perfectly meet this need: E4 Value from 1 to 10kVA and E4 Pro and Pro One from 1 to 10kVA to have the ability to add autonomy extensions, manage the UPS through the network with an SNMP agent (optional), and further increase the power to protect up to 30 KVA by opting for a redundant parallel installation.
Finally, the rack UPS 19'' E3 Pro will be an On Line Double Conversion solution that will offer the same benefits from 1 to 10 kVA!
Note that INFOSEC UPS SYSTEM On Line Double Conversion UPS can also be configured with options such as external maintenance bypasses, dry contact cards, RS 485 or SNMP Agent, as well as personalized battery extensions or isolation transformers.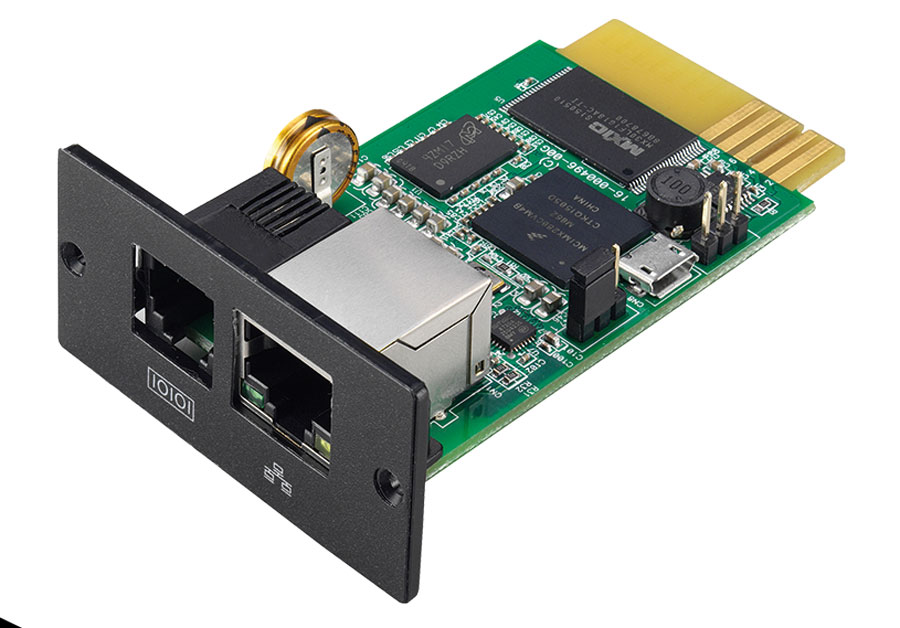 Which UPS to choose for a server ?
Discover our guides to choose the right solution that fill your needs.


Fast and tracked delivery