Z2 EX is the ideal UPS range for the electrical protection of multimedia spaces.
Z2 EX: the solution for your digital entertainment
A 2 in 1 UPS
Available in 3 powers (550/700/1000 VA), the Z2 EX range offers electrical protection suitable for multimedia environments, whether domestic or professional. It combines UPS and surge protector functions in a single product thanks to its emergency and protected FR/SCHUKO outlets.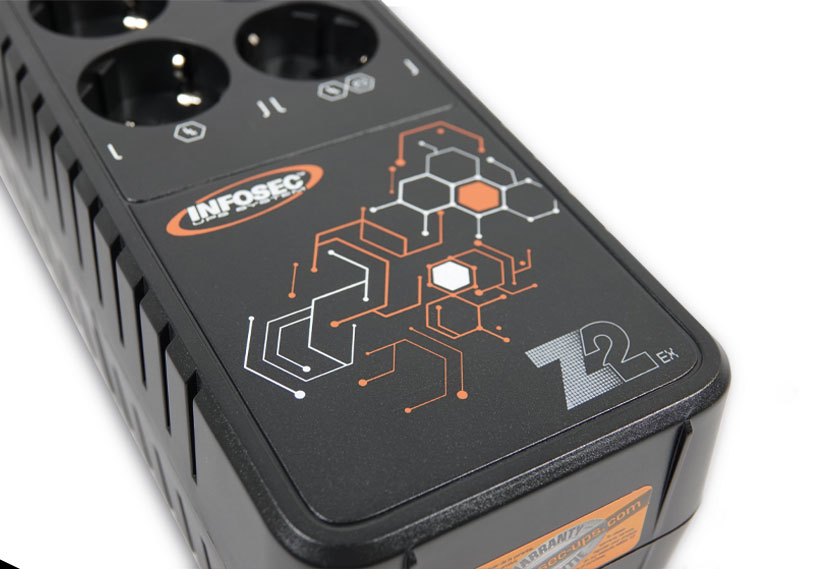 Protect your multimedia devices to never suffer failure or inactivity
The 3 back-up outlets of the Z2 EX provide up to 15 minutes of battery life (for a standard PC) and ensure service continuity in the event of a power cut, while also guaranteeing protection of connected devices against lightning and electrical disturbances.
Easily master your system's autonomy
HID communication port
The Z2 EX UPS are equipped with a USB communication port which integrates the HID ("Human Interface Device") feature. You will be able to see the autonomy of your UPS:
• Either by automatic USB HID detection which transmits the battery charge level of the UPS to the computer's operating system
• Or via monitoring software: in the event of a power cut, the software automatically closes open files progress, and saves your applications before shutdown.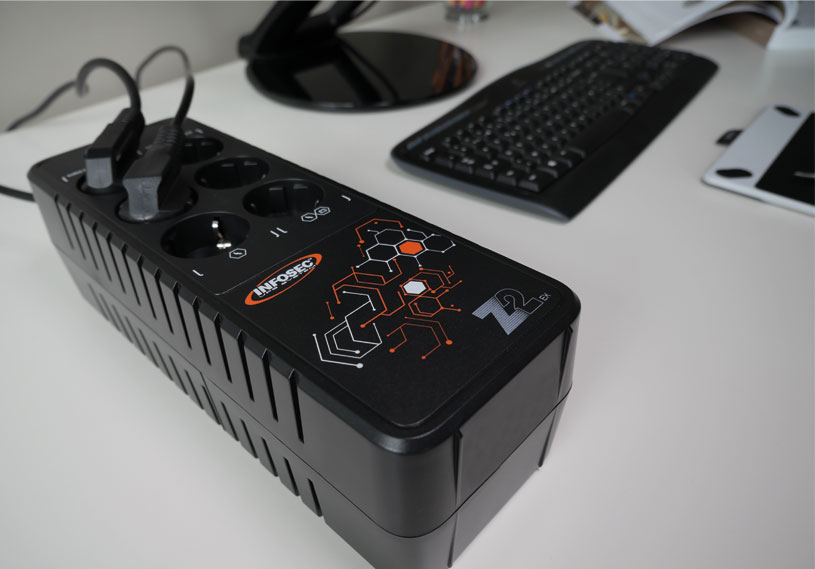 The Z2 EX UPS fits perfectly into a multimedia space. Its compact size, adapted connections and wall mounting system allow it to be easily integrated into your living room as well as your office space.


Fast and tracked delivery