The education sector has largely evolved, like our society as a whole, in favor of digital technology. Nowadays, digitalized teaching technologies are omnipresent in all types of educational establishments (school, high school, university, etc.). These are thus greatly weakened in the event of a power failure.
Risks and dangers related to a power outage
School computers sensitive to electrical disturbance
A simple power outage in a campus, a university library, a computer room or a media library can lead to the complete shutdown of all the equipment it contains (computer, projector, printer, etc.) and render employees and students unable to use the tools necessary for their daily tasks.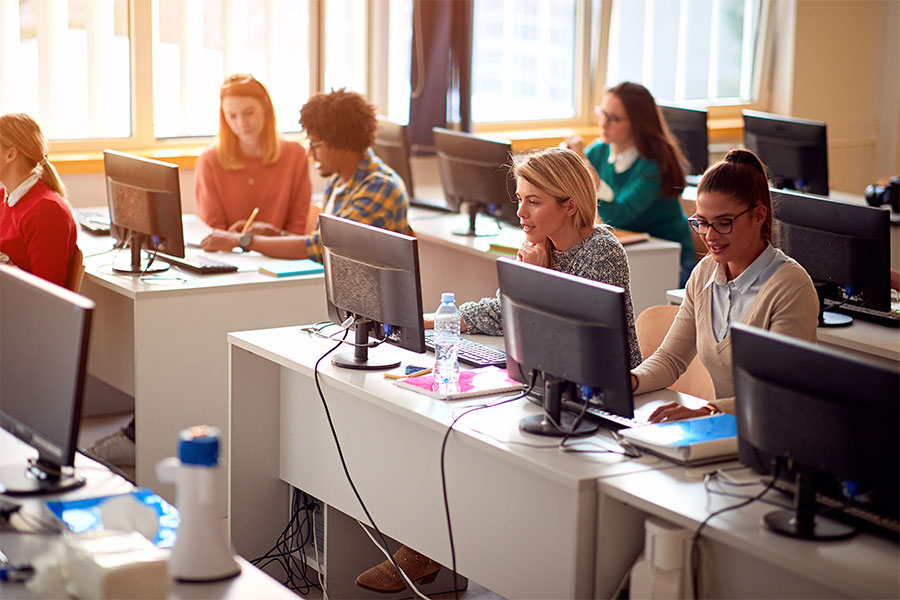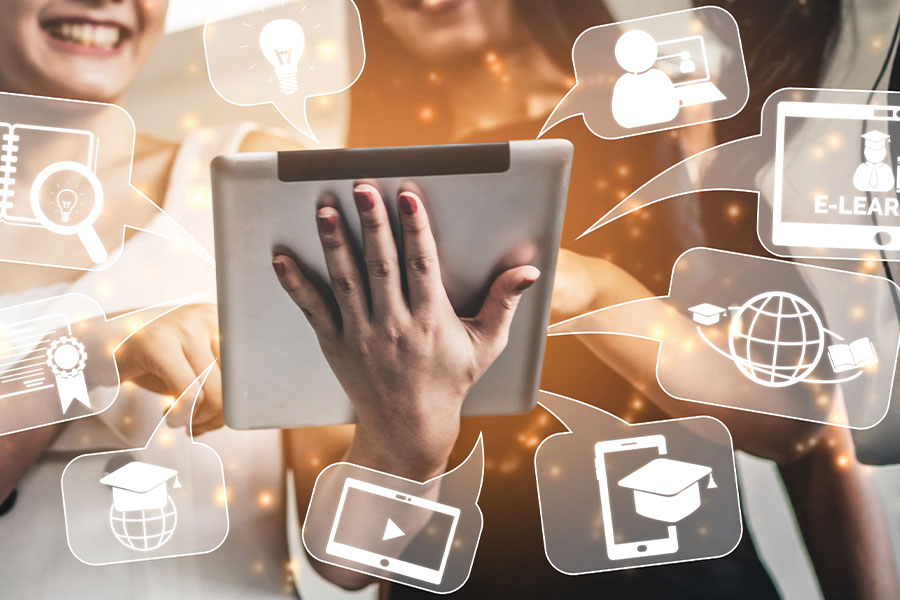 Dependence of collaborative tools on a quality internet connection
School and professional activities are also fully dependent on a reliable and quality internet connection. A power failure affecting a modem or wifi router (Livebox©, Freebox©, etc.) would immediately paralyze all collaborative tools whose use has become widespread in recent years: online course support, intranet, video-conferencing or even files shared via cloud.
UPS, a complete and continuous solution
Protect your entire computer network
Equipping your school with a UPS is the ideal solution to prevent any sudden power outage or surge that could damage equipment. Indeed, like a battery backup, the Infosec UPS takes over the power supply and protects all the devices connected to it to ensure their continuous operation and the distribution of quality power.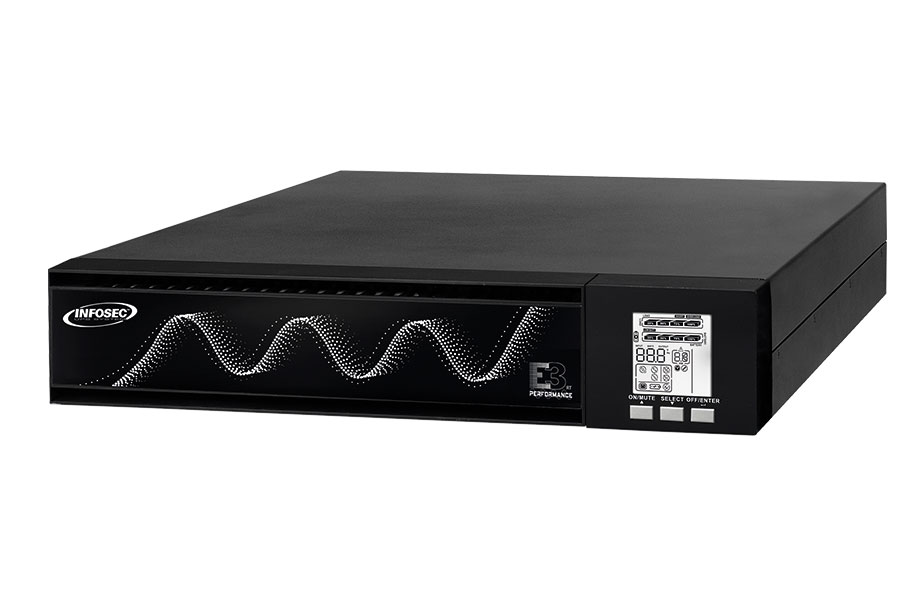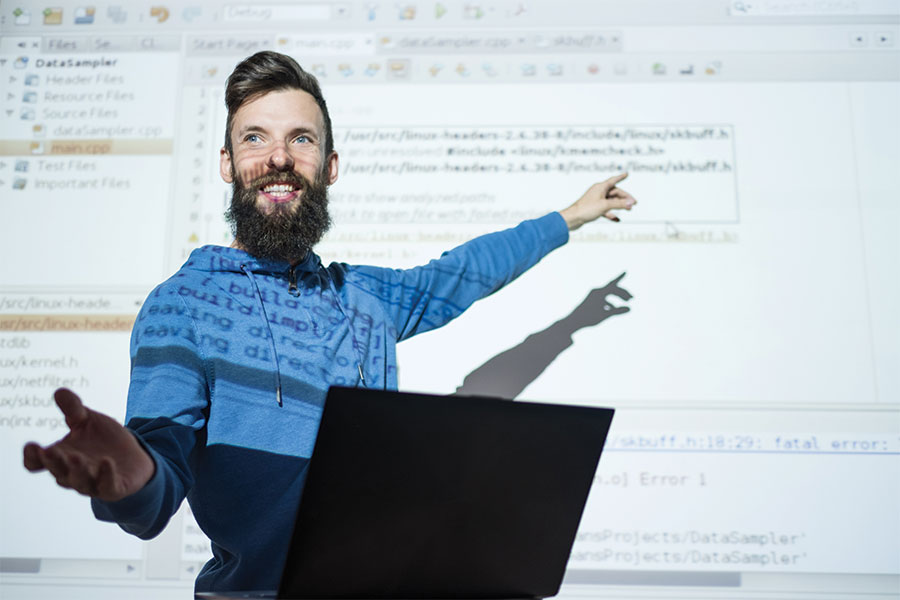 An investment to secure
A power disturbance or an overload could finally cause irreversible damage to an installation and damage expensive components. Protecting your entire IT device fleet will help you secure your equipment and extend its life span by avoiding premature replacement. Schools are a place of development and learning: equip yourself with a reliable installation and ensure your students the full functionality of their equipment.
How to choose the UPS for your school?
Infosec's E3 Live and E3 Performance UPS series are designed to secure powerful IT configurations and will protect your equipment perfectly.


Fast and tracked delivery