Owning a 3D printer starts with a significant acquisition cost, regardless of the user: an individual, an industry or even the education sector, for example. The objective is to make this investment profitable or at least to make it last. Protecting your power supply becomes essential and the INFOSEC UPS SYSTEMTM provides all the security you need to print serenely.
What are the best practices to secure your 3D printing?
Control and optimize your 3D printing with a UPS
The UPs is an efficient solution to secure your power supply. You will thus avoid any risk of an unexpected shutdown during 3D printing and gain in efficiency.
While a 3D printer can be affordable for a private individual from 200€ HT, in a professional setting the prices climb to 6 figures.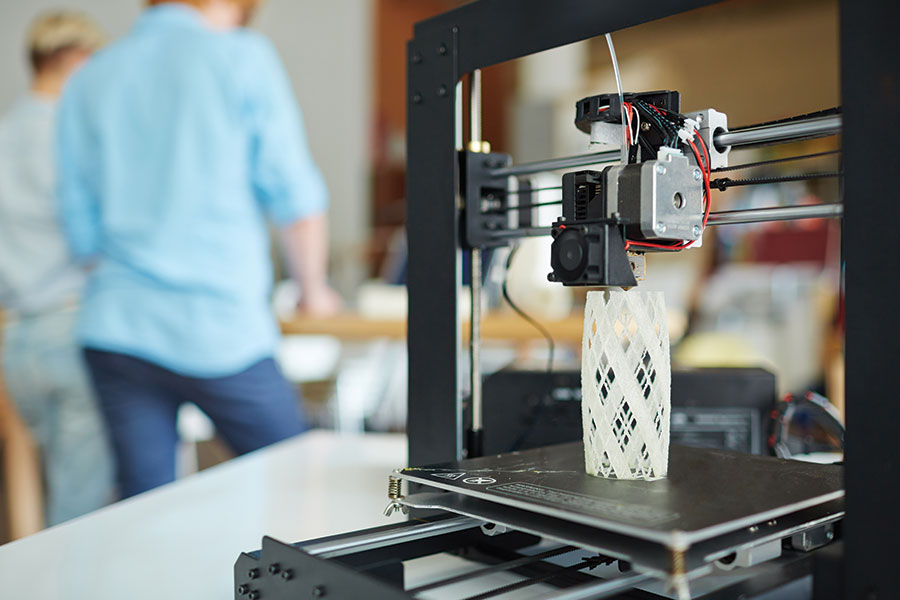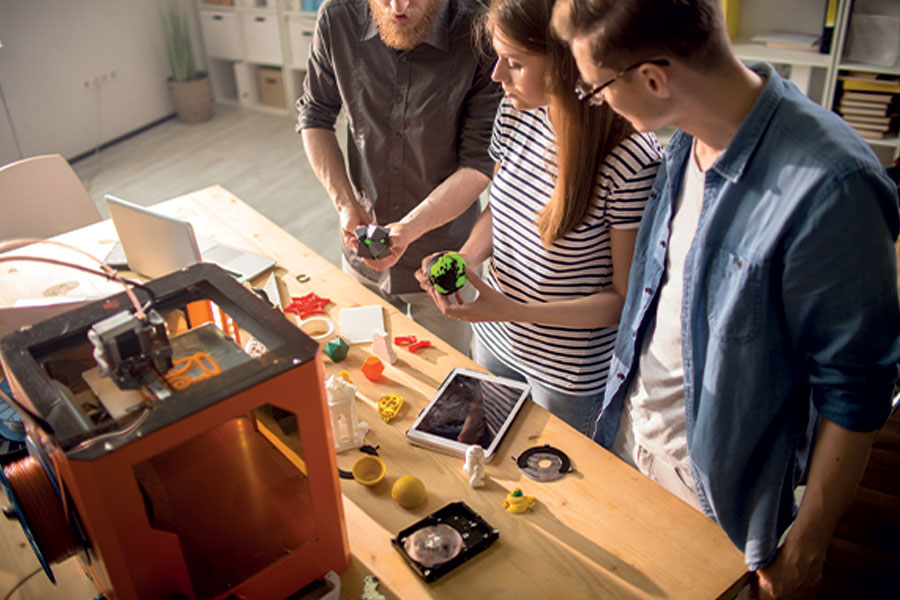 Ensure your electrical protection
The interest in these configurations is to be able to print without constraints: power cuts, deterioration of a part, problem at the time of printing... Printing can be corrupted because of current variation, a surge or a power cut. Power cuts are relatively short, 10 seconds or even a few minutes. A power cut is critical for a 3D printer because it is the entire printing process that is challenged.
An important printing time
Printing on a 3D printer requires more or less time depending on the material used and the desired project. Indeed, using standard plastic (ABS) as material, printing time can be a few hours for small parts or 3 to 5 working days on average for more complex parts.
This time can be extended when the printed parts need to be glued or painted. More robust materials (PC, Nylon, carbon fiber) require printing times of 6 to 7 working days and we go up to 12 working days on average for a metal print! For large volume prints, this time is estimated in weeks. This thus demonstrates the need to be continuously supplied and protected during printing work.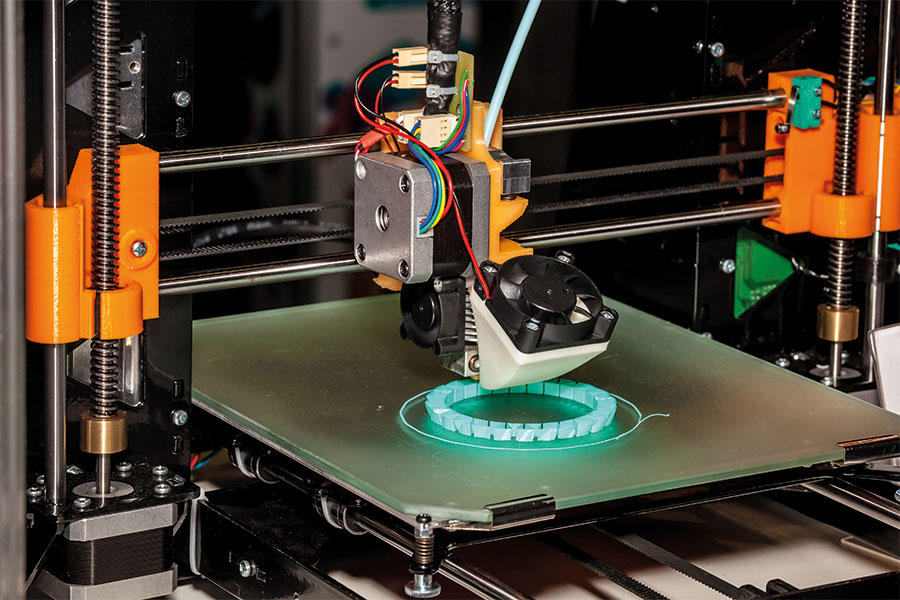 Don't interrupt your 3D printing thanks to a UPS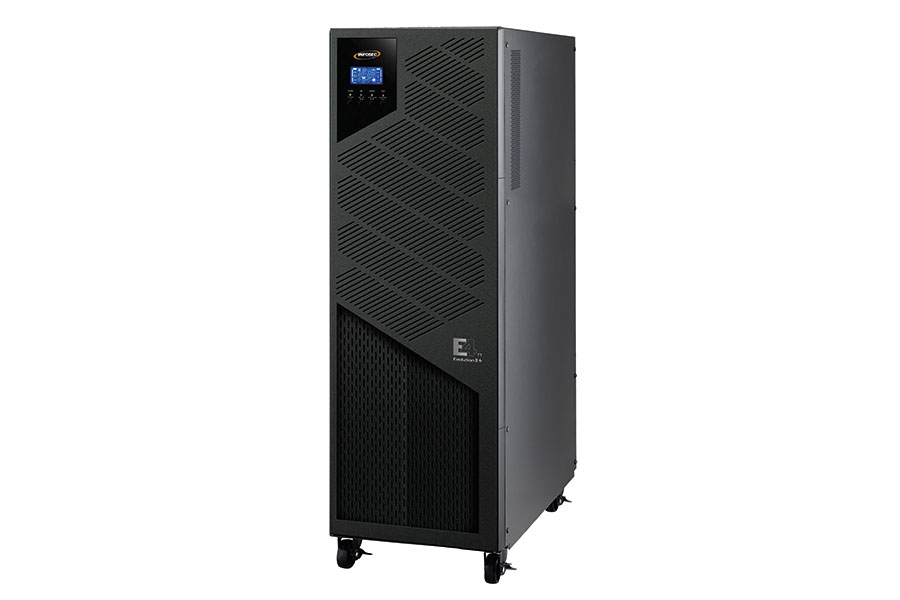 Gain in efficiency
Your work deserves your full attention and 3D printing takes time. Choose a UPS to ensure your work is done efficiently: it will protect your equipment from possible power surges, electrical faults or sudden power outages. Let's say a power outage occurs due to bad weather, the UPS will take over the power supply from the battery without interruption of service, with an estimated backup time of 60 minutes (may change depending on the model and the connected load). This is a big advantage when 3D printing, which requires a continuous power supply for several hours without any interruption. Every second is precious in the development of your part: in case of power failure, you would have to start all over again.
Be alerted in real time with your UPS
In addition to protecting a 3D printer, a UPS can also be networked via communication tools. The UPS from our Line Interactive range are all equipped with a communication port where SNMP cards and AS400 dry contact cards can be inserted (more information here). Are you launching a 3D printing project and you have to leave? Be informed in the event of a power outage or power failure in real time if your UPS takes over from the mains.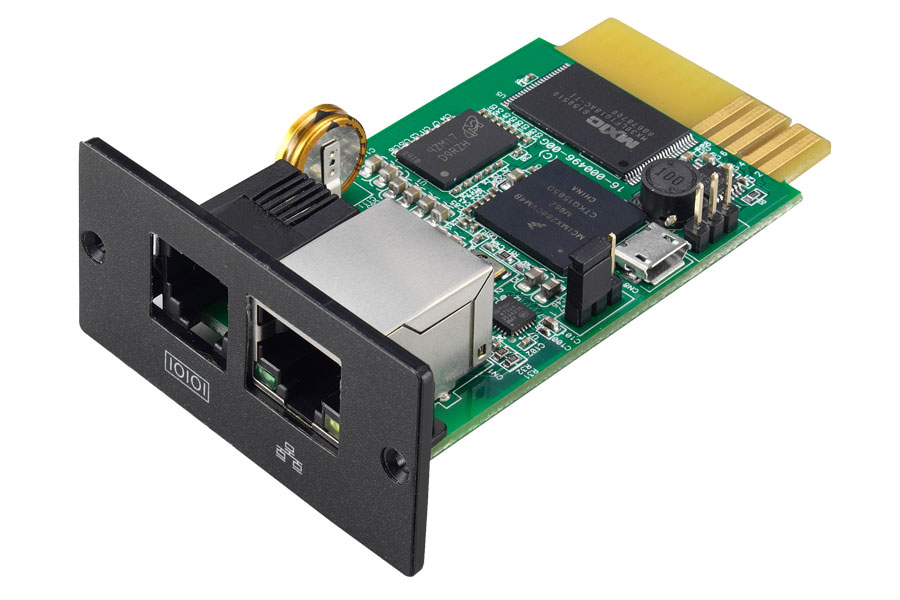 Protect your work
You will be able to check the status of your printing and your electricity meter to restart your power properly. You can also remotely close your applications and shut down your computer. This way you avoid sudden power cuts that damage electronic components.
How to choose an inverter for your 3D printer?
Discover our selection guide to help you choose the right solution for your needs.


Fast and tracked delivery