Elevators have become essential with the rise of tall buildings or huge shopping malls, but also in all kinds of establishments open to the public.
Ensure service continuity of your infrastructure
To ensure a fluid flow of users, multi-storey buildings often need to be equipped with elevators. These equipments represent an essential link for service continuity of your infrastructure and user experience of a sales or work space.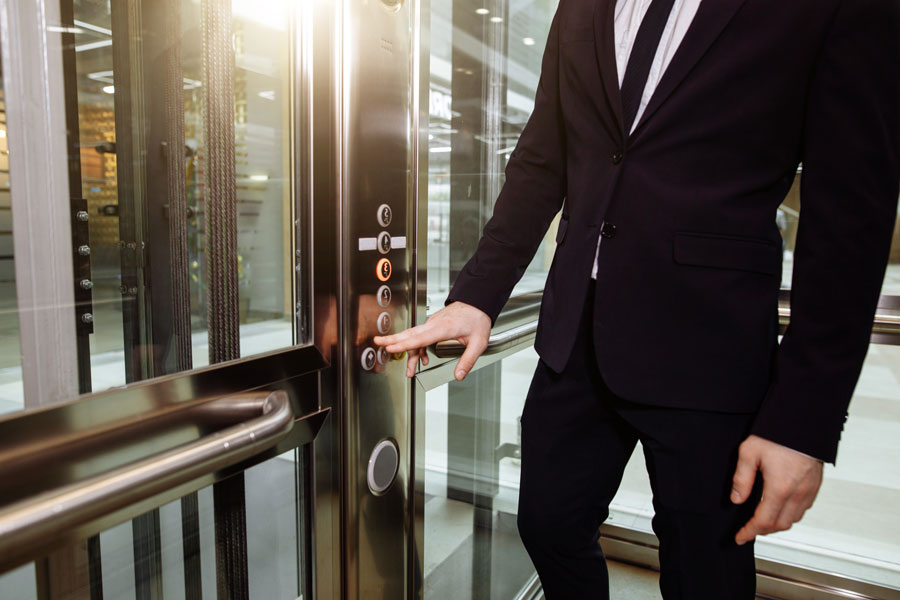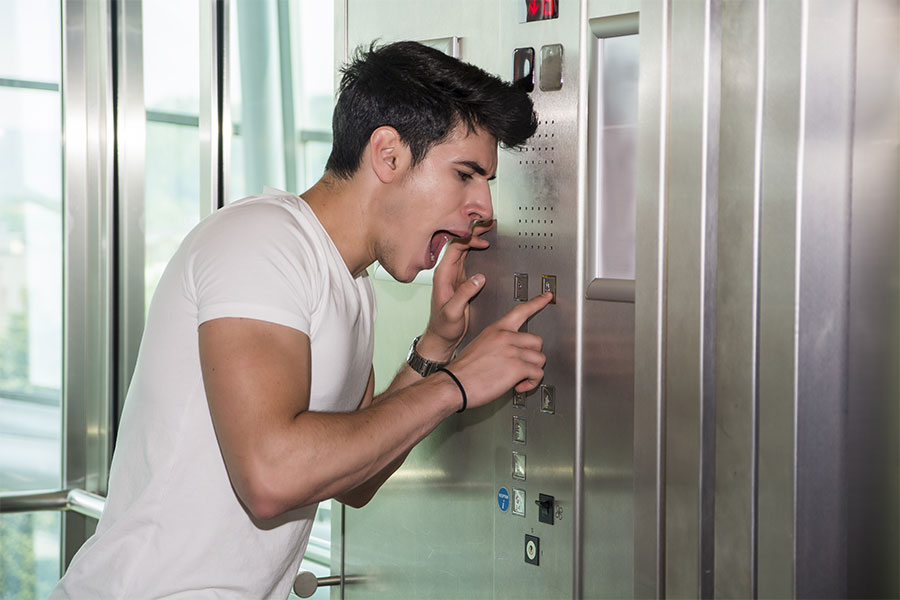 Avoid the panic of a broken down elevator
A power outage can quickly lead to chaos for users in a broken elevator. Who hasn't imagined being stuck between floors in an elevator? In order to avoid a general panic and a bad user experience, it is best to ensure the electrical protection of your equipment.
Ensuring the electrical protection of elevators
In order to guarantee service continuity of your elevators, it is essential that this sensitive equipment is protected by a UPS. The safety of your users and your equipment is essential, and properly protected equipment ensures the longevity of your investment and a better service rate.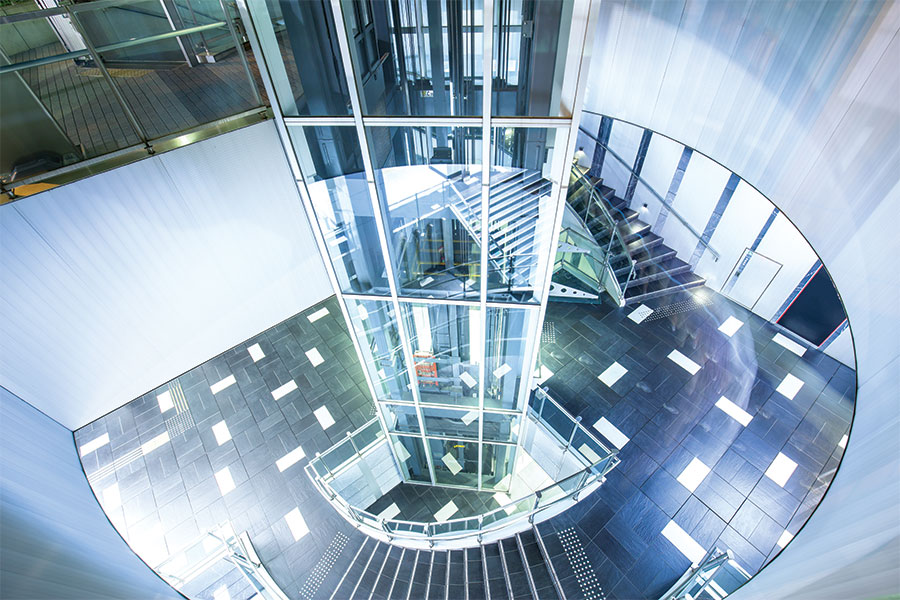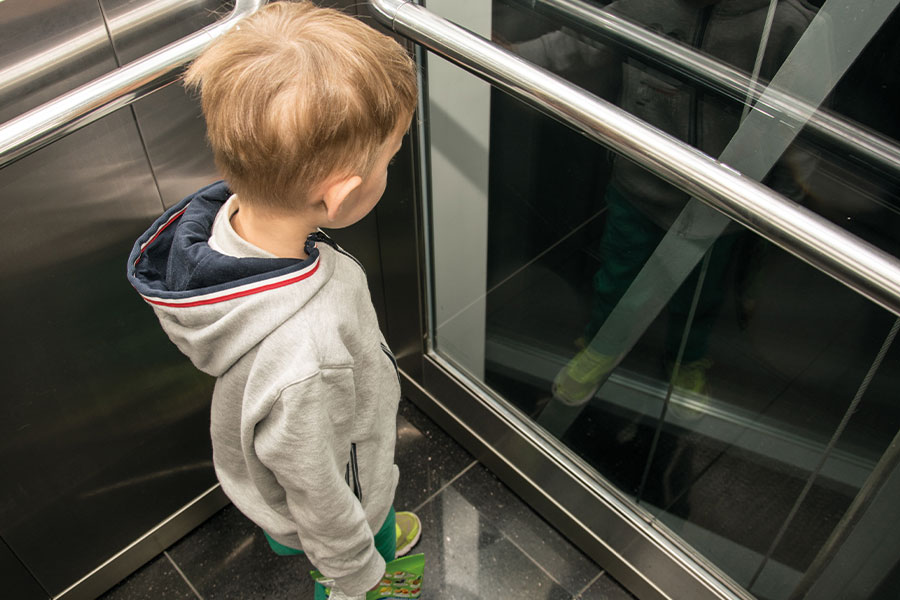 Ensure the safety of all users
Not only is elevator protection important, but so is user protection. Whether you're a business owner, a property developer or a shopping mall manager, you owe it to your users to ensure that they can come and go as they please via your elevators, regardless of any accidents to your power supply.
Ensure the evacuation of buildings
Elevators make daily life easier for all their users, especially for people with reduced mobility. If an emergency evacuation occurs, such as a fire for example, elevator users must get out of the building as quickly as possible: it is advisable to use an inverter that ensures the necessary backup time to do so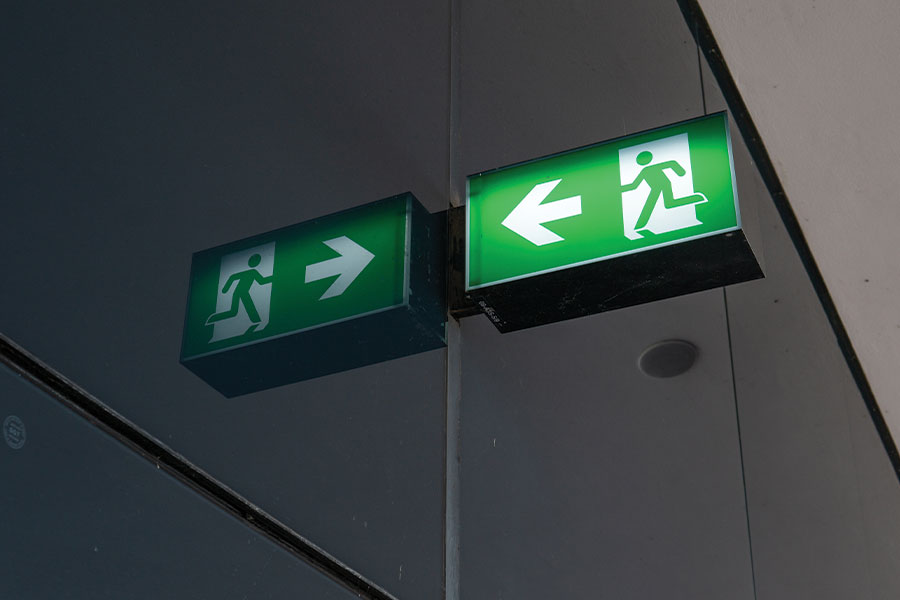 How to ensure the optimal electrical protection for an elevator?
We recommend the E4 Evolution II TT + solution


Fast and tracked delivery