UPS technology
On Line Double Conversion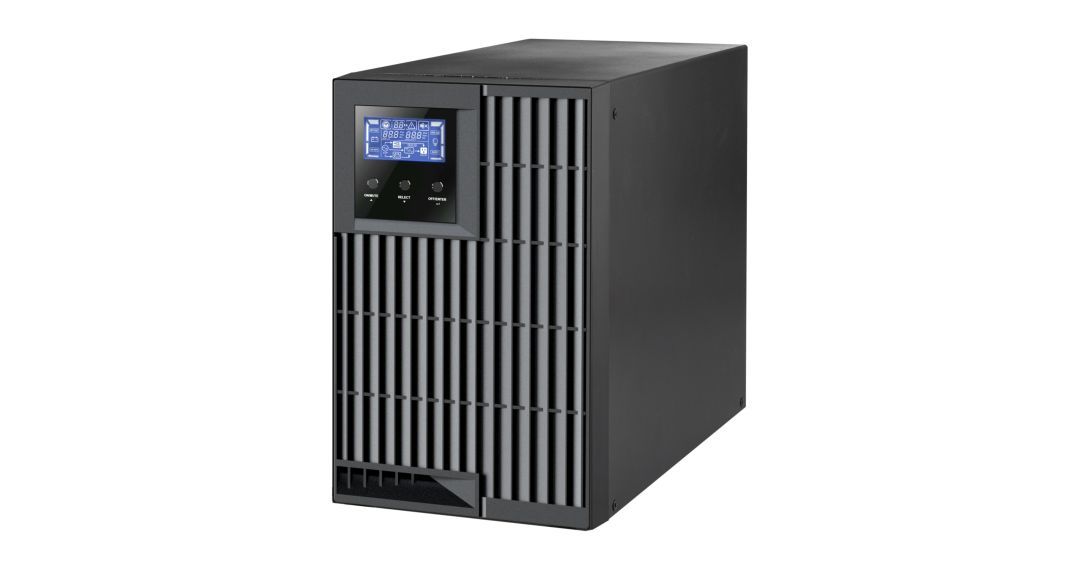 The most reliable technologies
Microprocessor-controlled On Line Double Conversion technology delivers perfect sine wave output current for mission critical applications. Models equipped with this technology are fitted with the latest generation of IGBTs on their rectifier and UPS circuits. The output power factor is optimal, reaching 0.9 across the range. Microprocessor control of the UPS provides a wide input voltage range, high input power factor, low harmonic distortion and marked reduction in noise level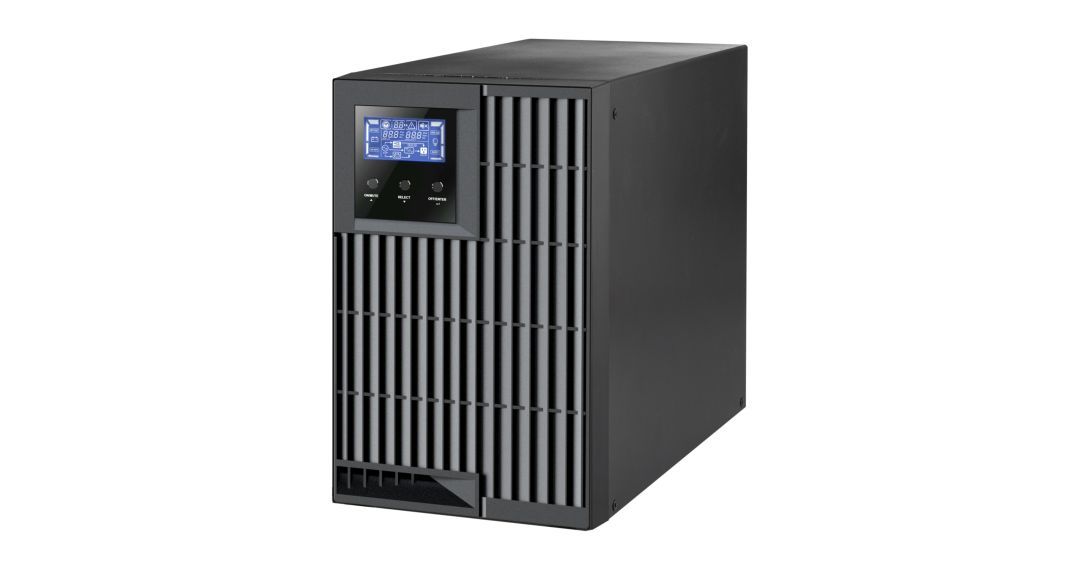 Features adapted to the most demanding needs
The E4 LCD Pro range is equipped with the technical characteristics required to offer an optimal level of performance and adapted to the most varied needs. With the maintenance manual bypass and battery life extensions (optional), service continuity is guaranteed in all circumstances.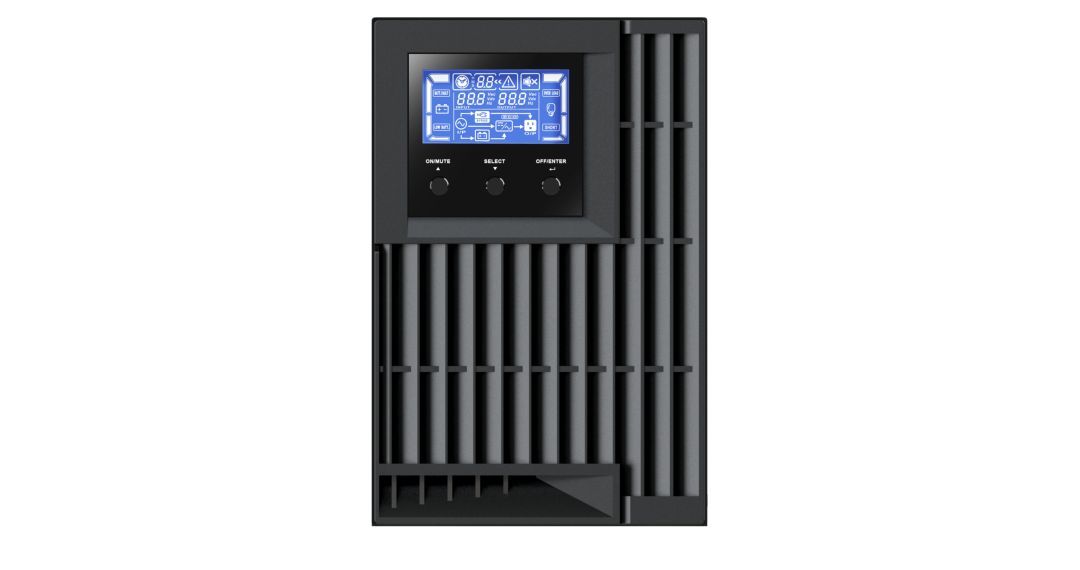 SECURITY AND SERVICE CONTINUITY
A secure solution
- Prevention against all connection errors
- Reliability: automatic control of the load, power supply and internal functioning of the UPS
- Automatic self-test at start-up
- Protection of internal power components Cold start function In case of an emergency, this function makes it possible to compensate for a total power cut by starting the UPS using its batteries.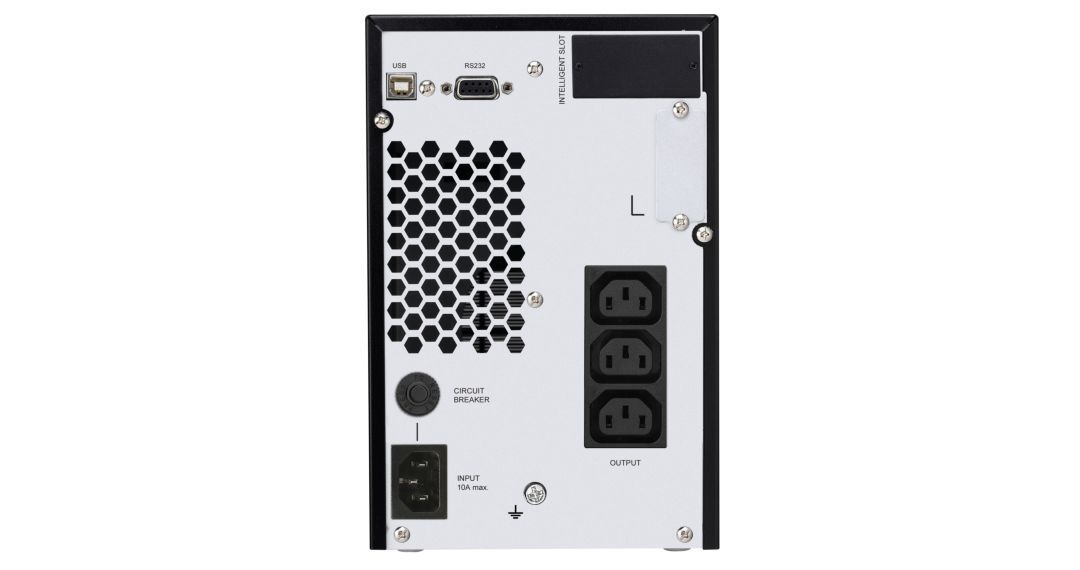 ECO operating mode allowing energy savings
The Eco mode reduces energy consumption and costs and thus achieves an efficiency of over 90%. This feature allows the unit to supply power to the connected device directly from the grid while keeping the UPS fully operational in the event that a fault or large voltage fluctuation occurs, thus ensuring power supply continuity. This operating mode delivers a static bypass supply and allows a timely return to On Line Double Conversion if necessary. The E4 LCD Pro from 1 to 3 kVA also has an Advanced Eco mode which can achieve up to 95% efficiency.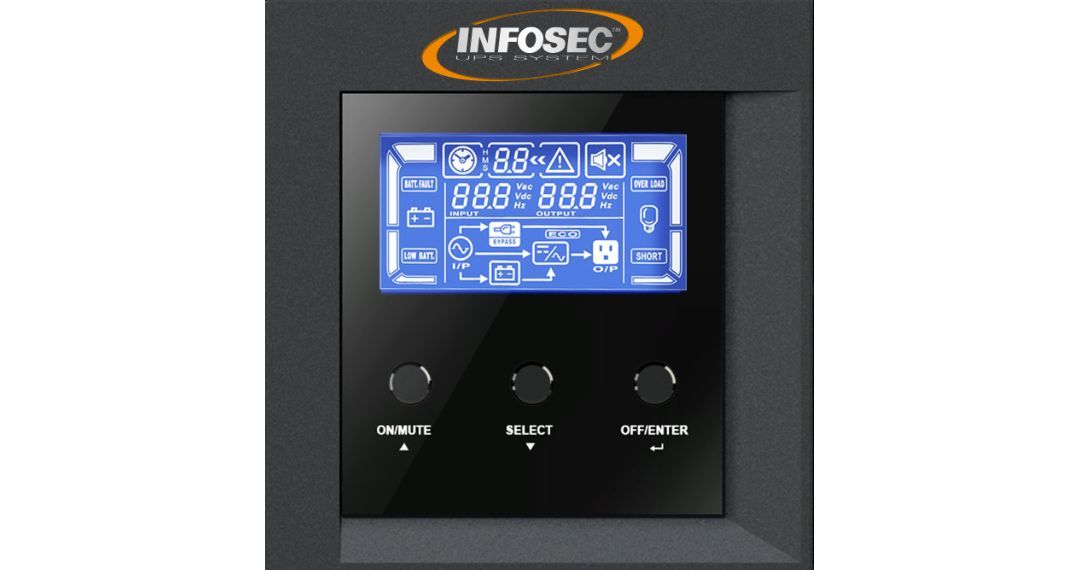 User-friendly LCD display
- Precision and user-friendliness: status and parameter values given in real time
- Intuitive LCD display on the front panel: direct access to the UPS parameters for rapid modification of the operating modes (output voltage settings .)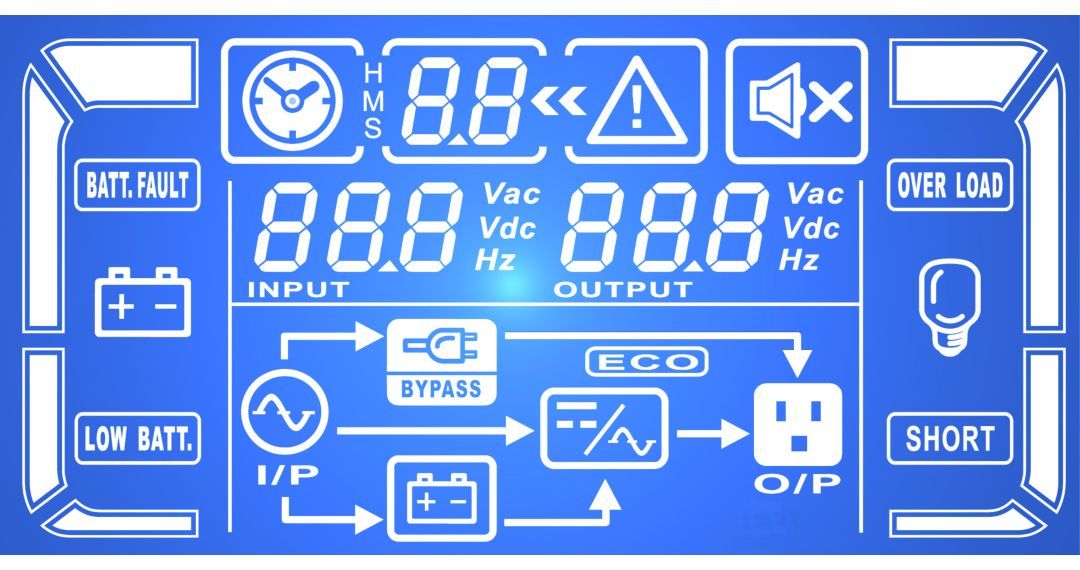 Communication interfaces
Different communication interfaces allow E4 LCD Pro UPSs to be controlled remotely using InfoPower software. Continuous monitoring of the status of the UPS and connected applications is therefore possible:
- The USB or RS232 port allow the use of communication protocols from IT infrastructures, data centers or telecommunication networks.
- An SNMP slot allows the addition of an SNMP card (optional) controlled by software installed on the server.
Technical specifications
General specifications
UPS technology: On Line Double Conversion
Phases: Single-phase/Single-phase
Format: Exclusively tower
Input technical characteristics
Number of primary phases: 1
Nominal Voltage (VAC): 200/208/220/230/240 VAC
Output technical characteristics
Voltage output type: AC
Wave form: Pure sine wave
Transfer time UPS to bypass (ms): 4 ms (Typical)
Regulation
Automatic Voltage Regulation (AVR): Yes
Battery
Recharging time (minutes): 4 hours at 90% capacity
Indicators & alarms
Audible alarms: Low battery, Overload, Default
Bypass
Manual bypass: External in option
Management and communication
Communication via software available: Yes
Compatible communication software: InfoPower
Environment
Humidity range: 20 to 90% relative humidity @ 0-40° without condensation
Noise level: less than 50dBA at 1 meter
Type: Indoor
---
We found other products you might like!
---
We found other products you might like!
---
We found other products you might like!
---
We found other products you might like!


Fast and tracked delivery