Fast and tracked delivery
Secure payment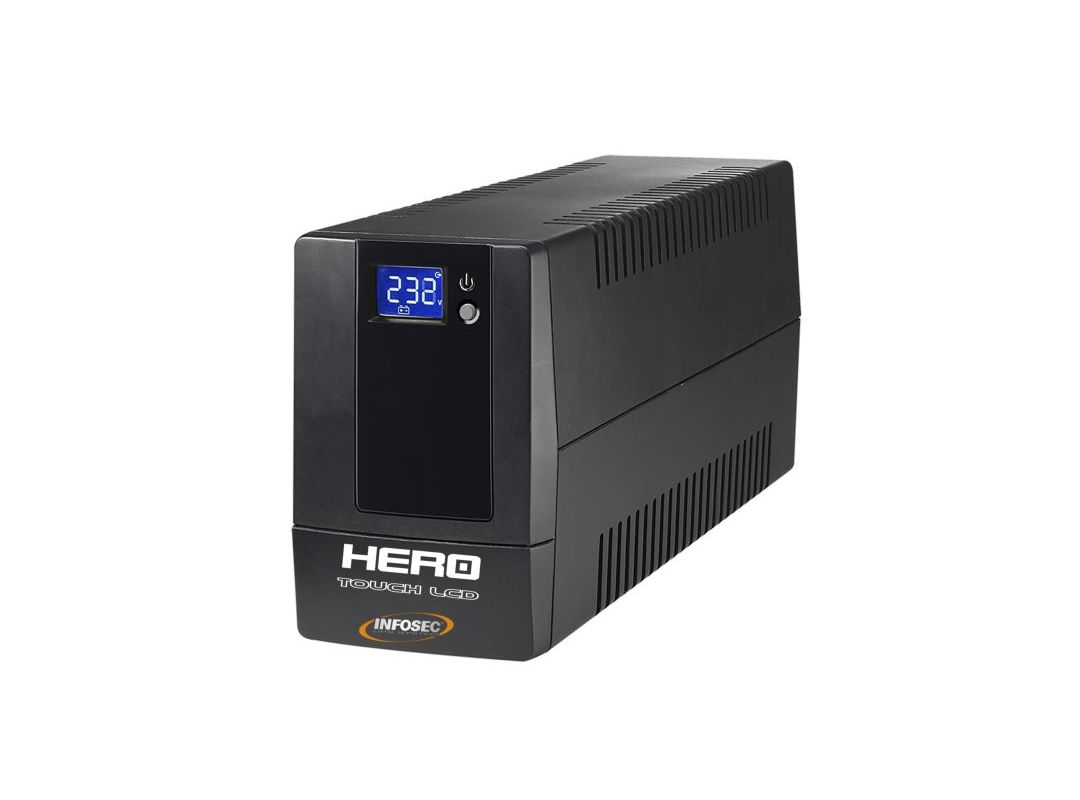 Fast and tracked delivery
Secure payment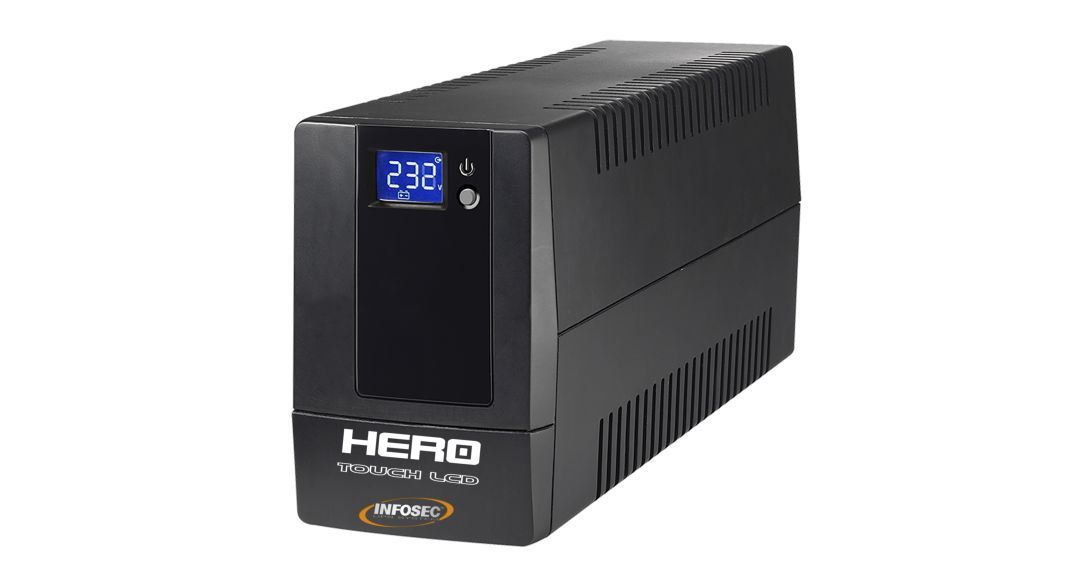 Ideal protection
In the event of a brief or prolonged power cut, the HERO Touch LCD UPS guarantees, thanks to its batteries, power supply of your connected equipment for several minutes then the closing of applications or even shutting down of the computer if necessary.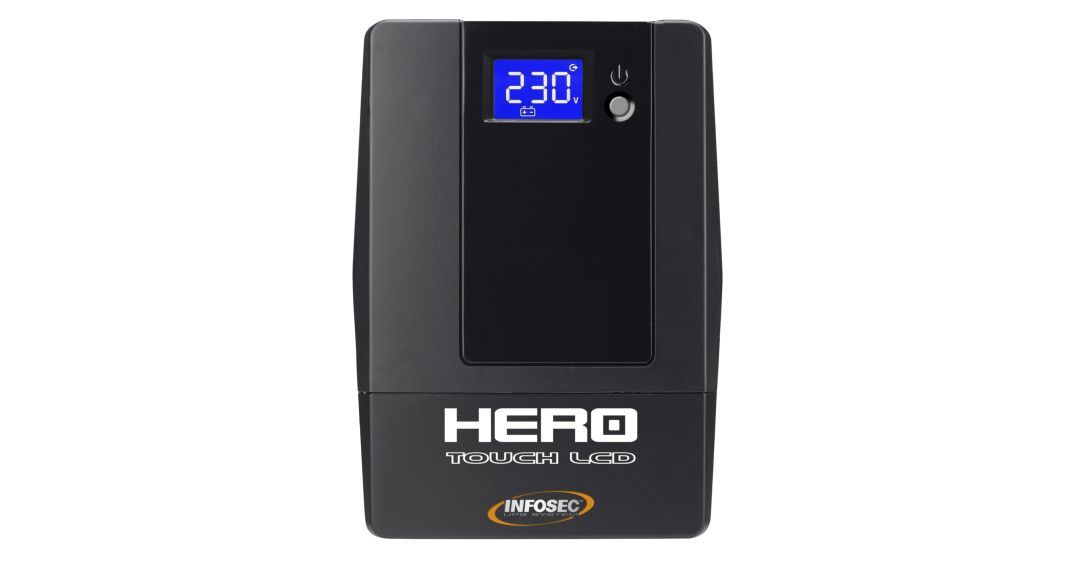 Efficient technology
Equipped with Line Interactive technology and a voltage regulation system, the HERO Touch LCD guarantees a regular and quality current distribution to your connected devices, even during significant voltage variations, without straining the batteries.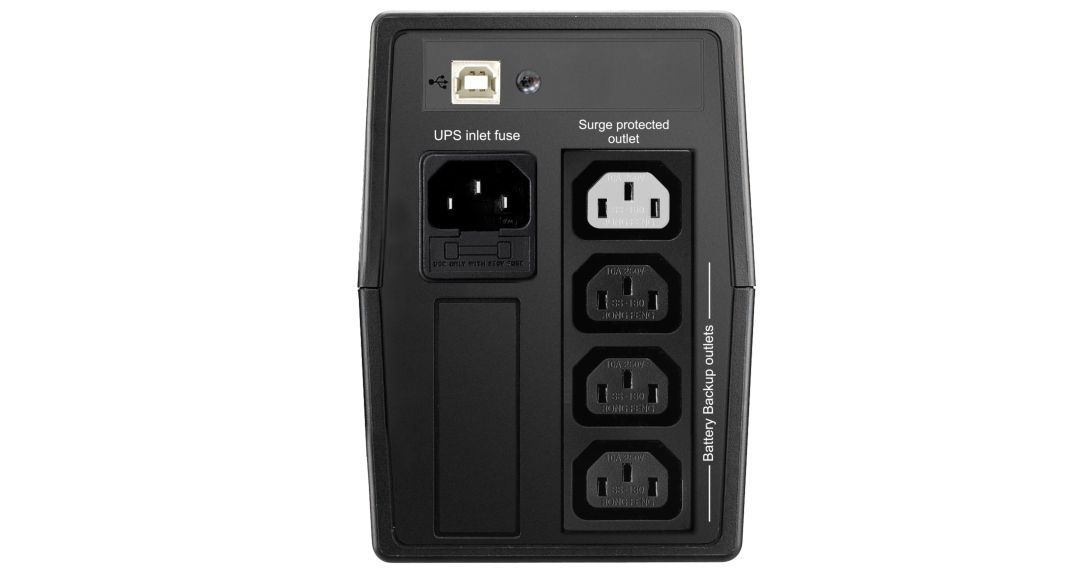 Energy saving
Energy saving function (Green Energy Saver): if no load is active and the inverter switches to battery mode, the latter automatically shuts down after 5 minutes so as not to discharge the batteries unnecessarily (models 500/700 / 1000 VA)
- Automatic battery recharge function: the battery is recharged
automatically when the mains is present even if the inverter is off. This function allows you to switch off the inverter if connected devices are not being used, while ensuring that the battery is recharging.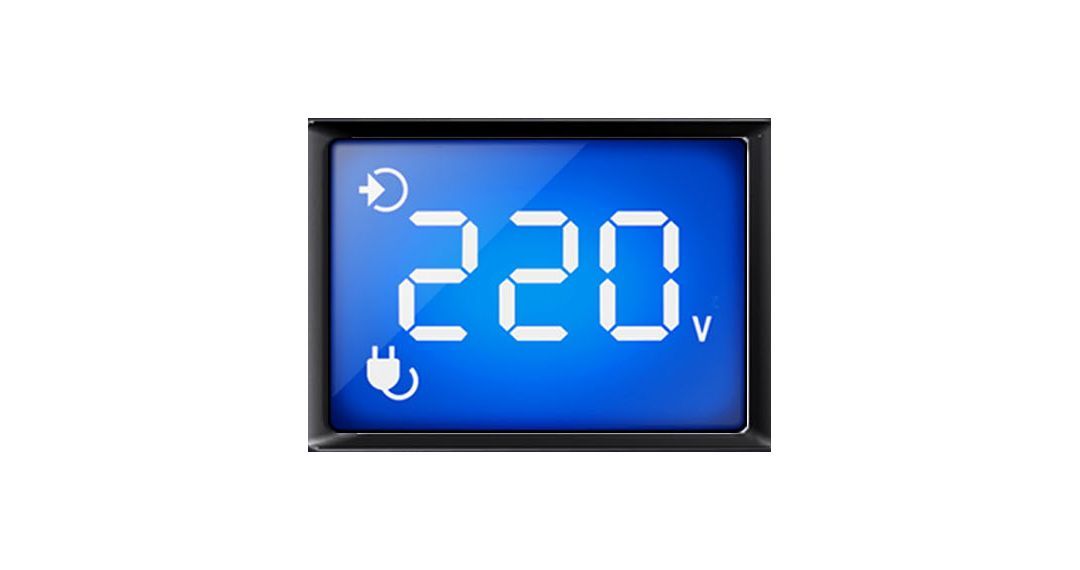 Designed for simple use
- A single on / off switch
- A touch screen and audible alarms indicate the status of your UPS
- A simple press of the touch screen allows you to successively view the input voltage, the output voltage, the level of connected charge and the battery capacity
- Cold start in case of missing power
- Automatic restart of the inverter when the mains returns
Technical specifications
General specifications
UPS technology: Line Interactive
Power (VA): 800
Power (W): 480
Phases: Single-phase/Single-phase
Format: Exclusively tower
Safety shutter: Yes
Physical characteristics
Product length (mm): 300
Product height (mm): 142
Product width (mm): 101
Packed gross weight (kg): 5.20
Electrical protection
Protection spectrum: Discharge, Overload, Overvoltage
Input technical characteristics
Nominal Voltage (VAC): 220/230/240 VAC
Output technical characteristics
Voltage output type: AC
Wave form: Pseudo-sine wave
Output connection
Outlets type: IEC outlet
IEC type: C13 (10A)
Number of 10A outlets: 4
Battery
Number: 1
Type : voltage (V): 12
Type : amperage-hour (ah): 9
Cold Start feature: Yes
Recharging time (minutes): 4 to 6 hours at 90% after complete discharge
Material: sealed lead
Display
Indicator: LCD Touch (tactile)
Indicators & alarms
Audible alarms: Battery mode, Low battery, Overload, Default
Management and communication
Communication port: USB
Communication via software available: Yes
Environment
Minimum humidity (%): 90
Noise level: <40 dB
Type: Indoor


Fast and tracked delivery