Fast and tracked delivery
Secure payment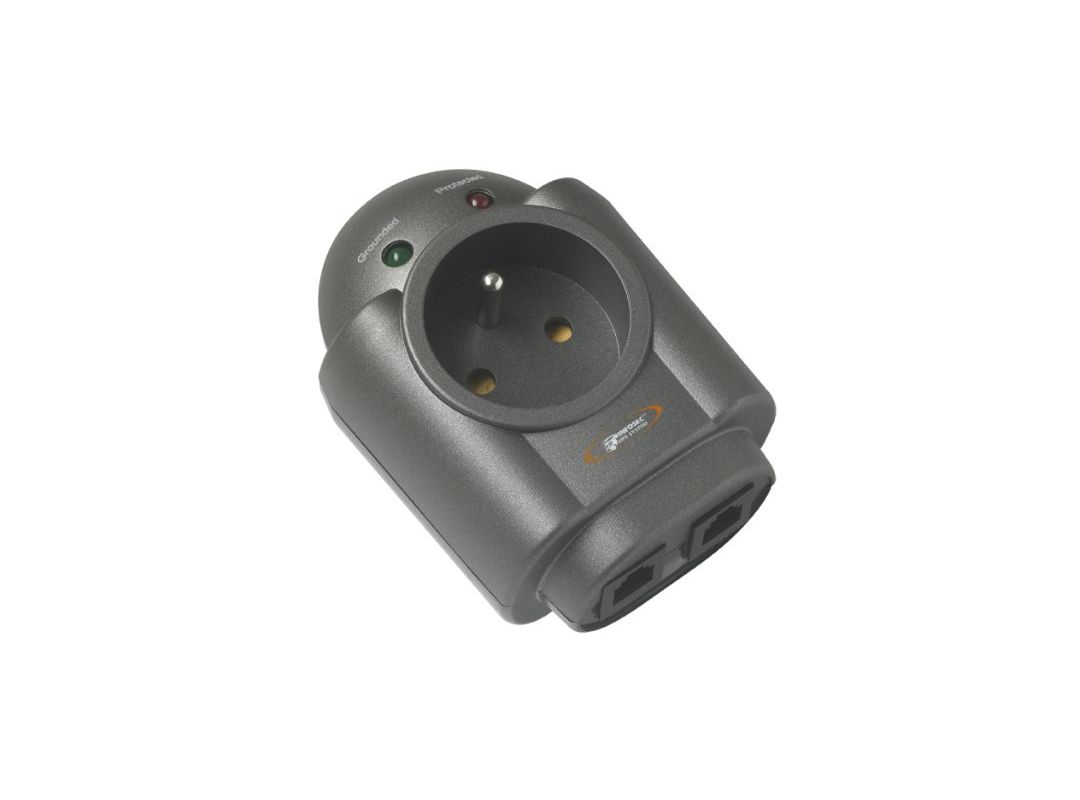 Fast and tracked delivery
Secure payment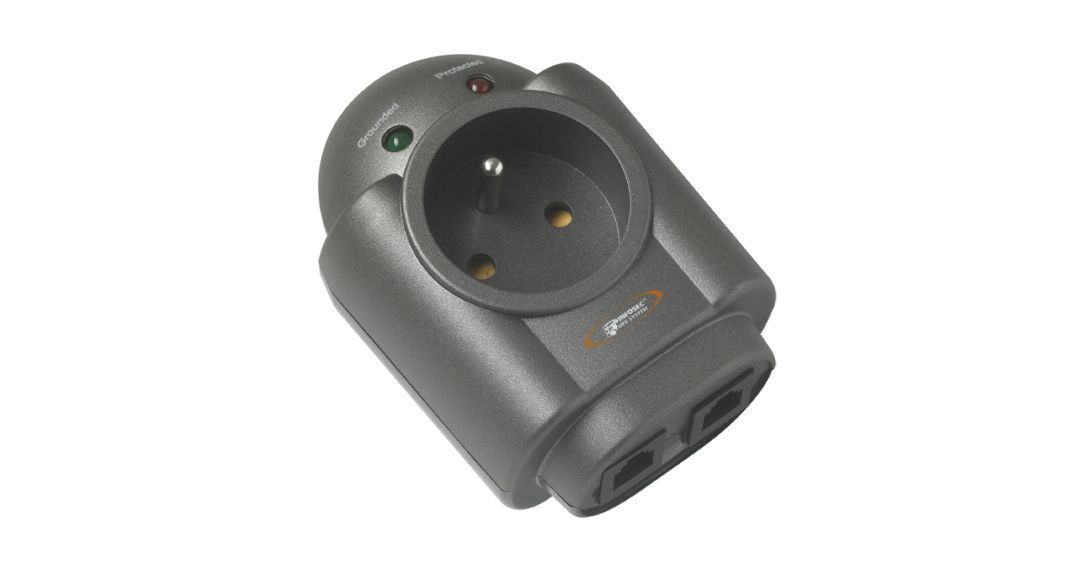 Easy to use
The new range of INFOSEC surge protector allows a large number of devices to be connected safely and easily thanks to: Active protection indicator Resettable fuse in the event of an overload Child protection Earth connection indicator On/off switch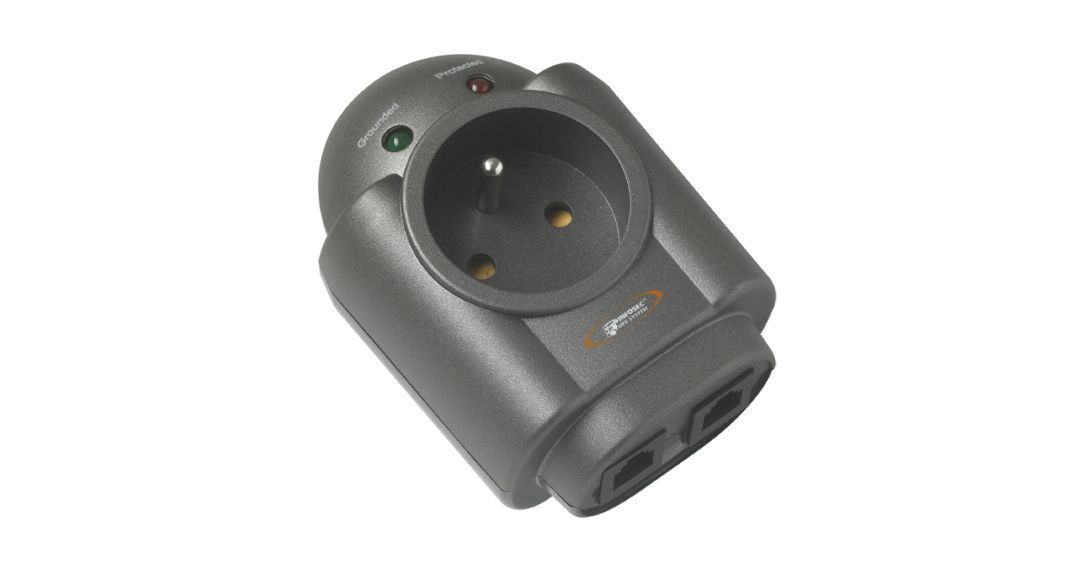 Reliable protection
Power surges and current spikes are very often the cause of data loss or damaged computer equipment. Repeated magnetic disturbances irreparably damage sensitive household and electronic devices. With the S'Classic range, enjoy your equipment in complete safety and comfort thanks to the wall mounting system, the 1.80 meter cable, and standard child protection.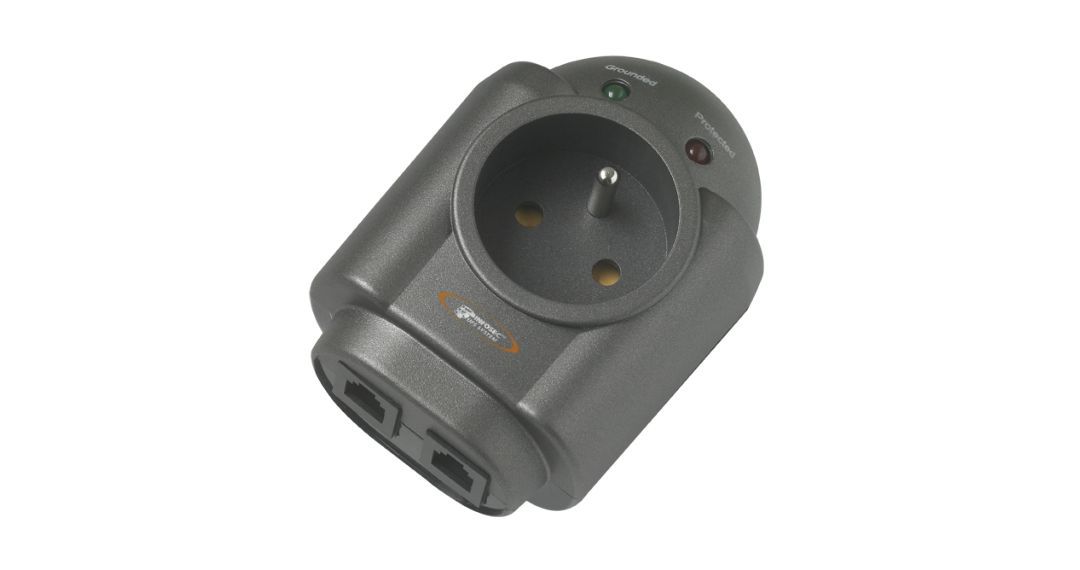 Internet Box
The S1 LAN's single French outlet is ideal for protecting your Internet box or your fax machine against grid transients. Its RJ 11/45 connector protects the Tel/network line against surges and lightning.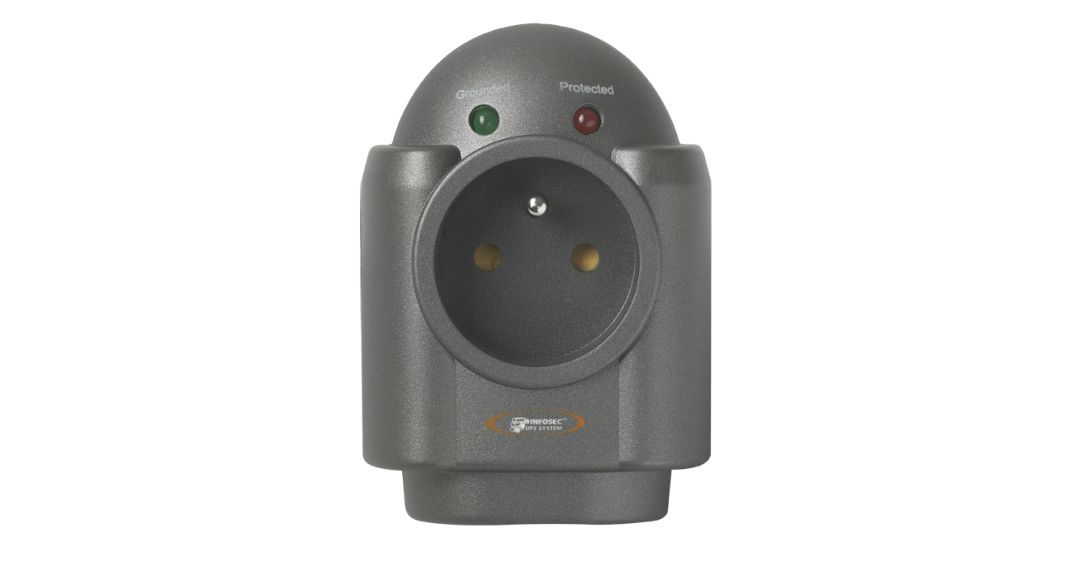 TV equipment, digital entertainment
Thanks to the S5?s 5 French outlets, protect your living room and Hifi equipment against surges and lightning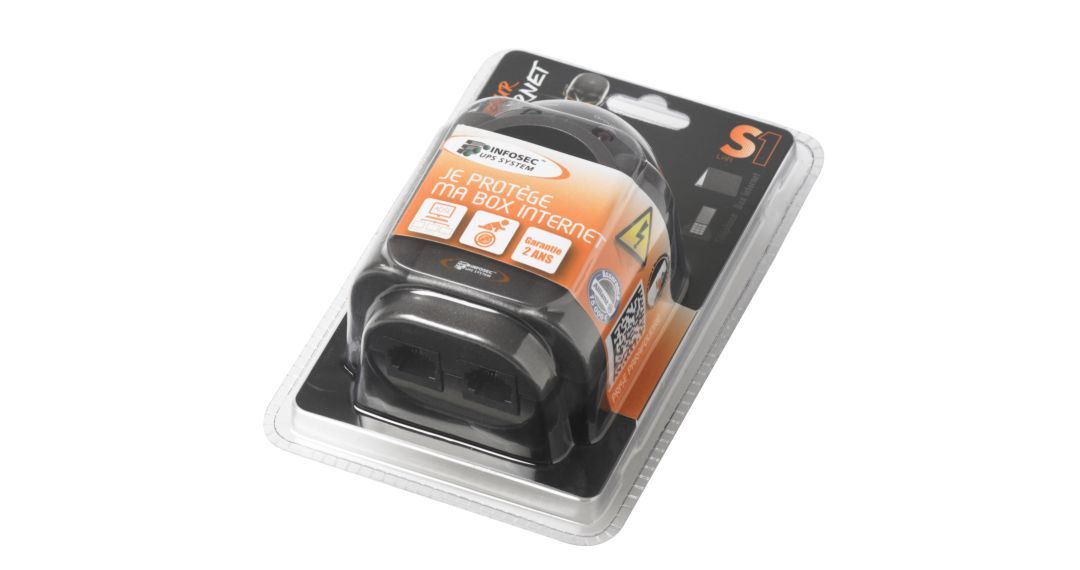 Multimedia computer
In addition to the 5 protected outlets, the S5 LAN has an RJ 11/45 connector for optimal protection of your devices Internet/Ethernet connection such as fax, ADSL box ...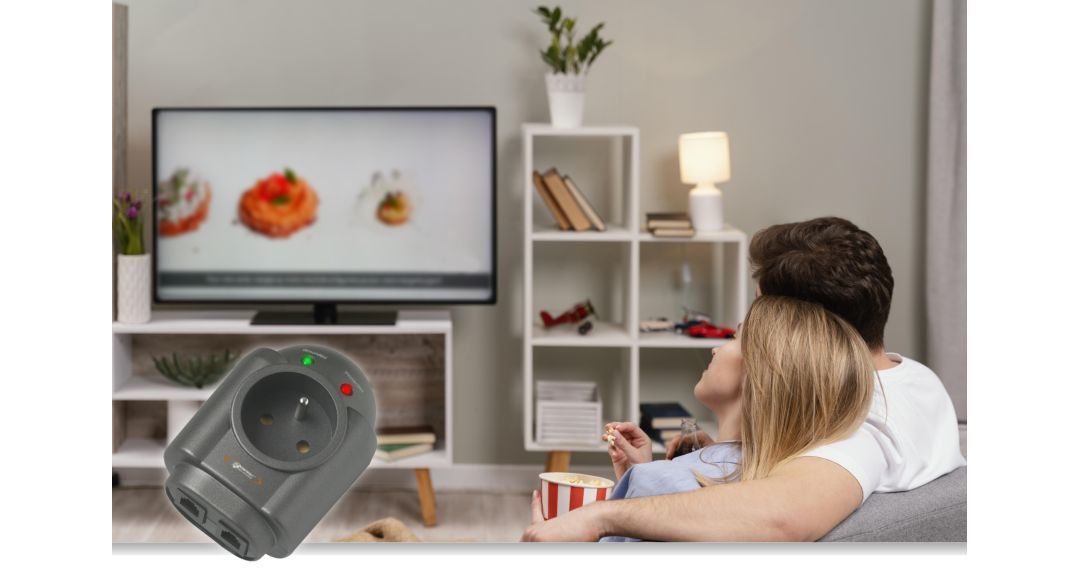 Electronic equipment
Your Hi-Fi and multimedia set will be protected from any surge thanks to the 8 protected outlets of the S8.
Technical specifications
Electrical specifications
Surge protector type: Type 3
Clipping voltage: 775 V
Maximum voltage peak: 6 kV
Response time: < 1 ns
Electrical protection
Non-flammable plastic case: Yes
Filtering
Frequency range: 150 kHz ~ 100 MHz
Environment
Max temperature (°C): 40
Min temperature (°C): -5
Humidity range: 0 to 40 %
Type: Indoor


Fast and tracked delivery