UPS technology
On Line Double Conversion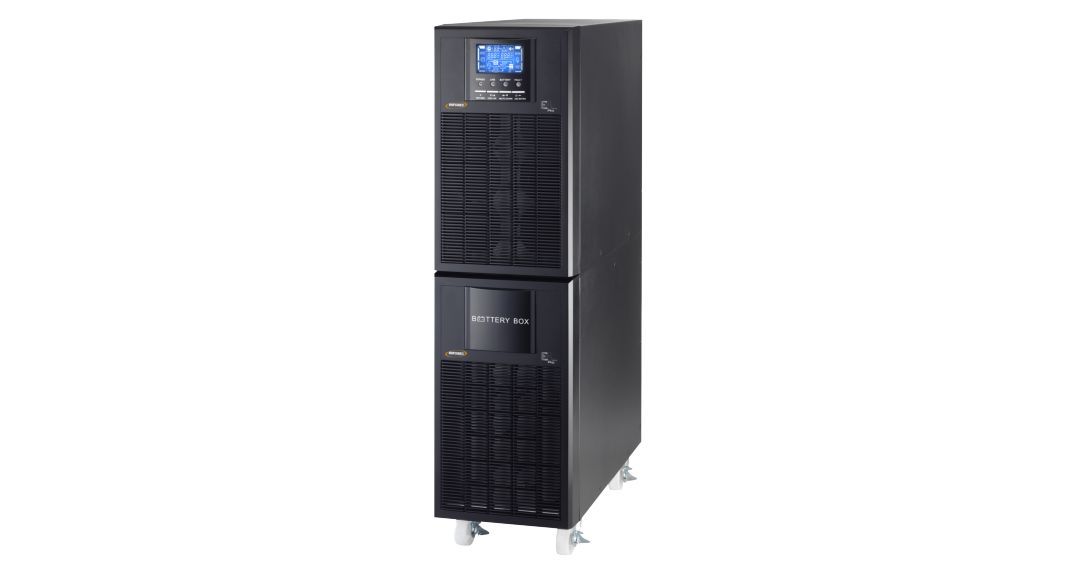 Technology adapted to sensitive needs
The E4 LCD ProTM range features microprocessor-controlled On Line Double Conversion technology, which delivers pure sine wave output current for mission critical applications. In order to protect the most sensitive equipment and to adapt to industrial uses requiring high power, these devices are equipped with the latest generation of IGBTs on their rectifier and UPS circuits.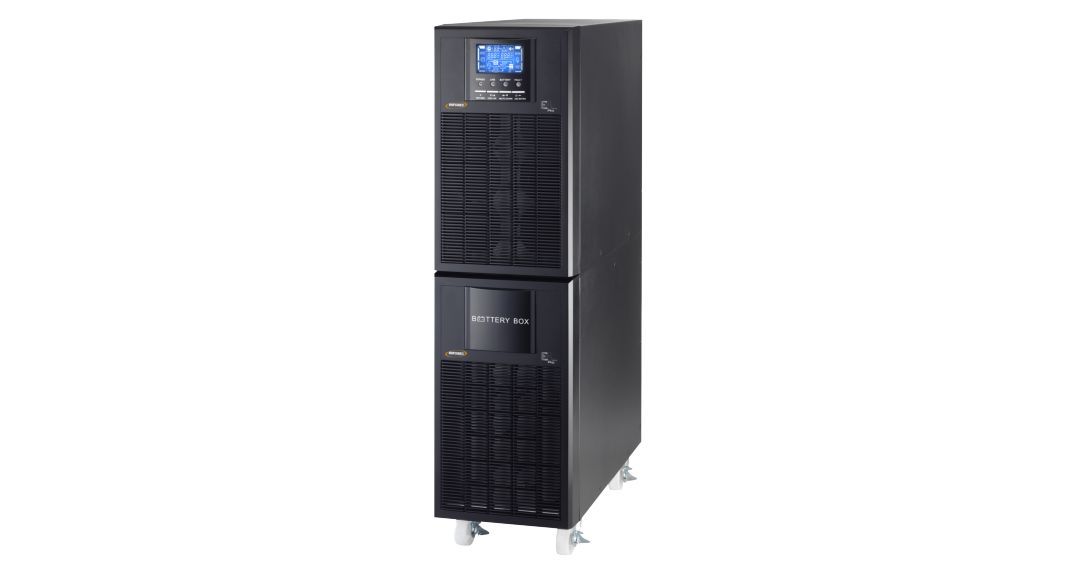 Smart features
Cold start function: in case of emergency, compensates for a total power cut by starting the UPS via battery-use.
- Microprocessor-based UPS control: offers a wide voltage range input, high input power factor, low harmonic distortion and marked noise level reduction.
- EPO (emergency power off) function: ensures safety of personnel and equipment in the event of fire or any other emergency by triggering a total and immediate shutdown of the UPS.
- Manual bypass: Included as standard with the static Bypass, it allows continuous power to connected equipment during UPS maintenance work via a rotary switch and thus avoids shutdown of the computer network.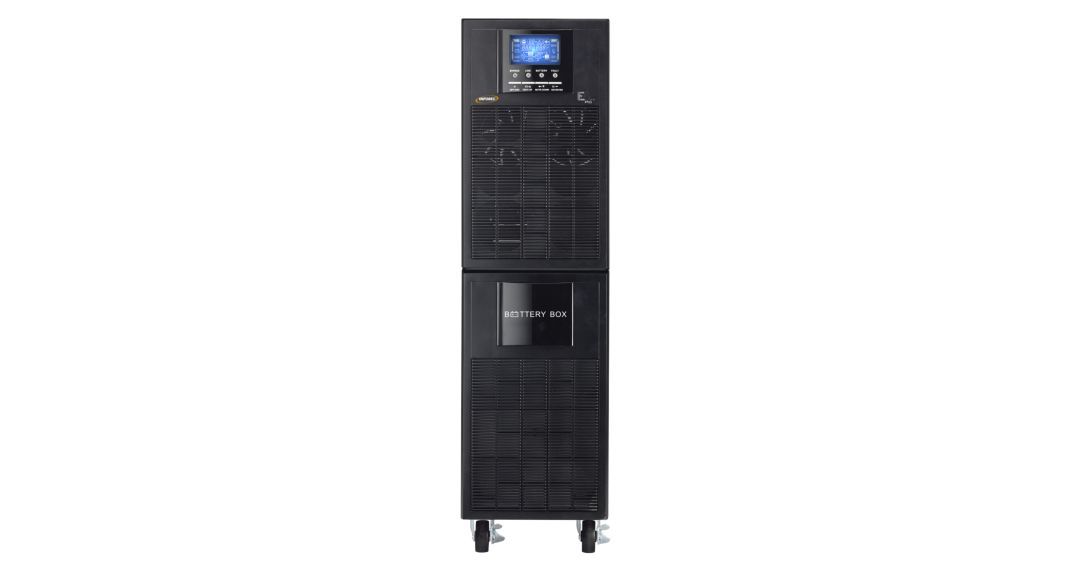 Designed for ease of use
An intuitive LCD display allows immediate viewing of the UPS status. The control panel allows direct control from the front panel: on/off, configuration of the operating mode, etc.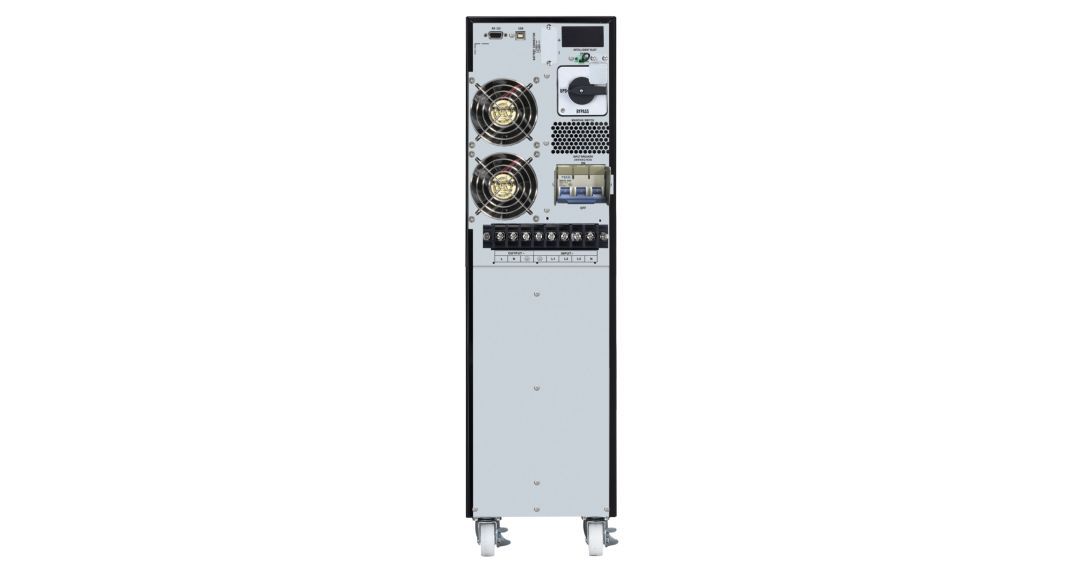 Communication
USB and RS232 communication ports and the SNMP interface allow E4 LCD Pro TM UPSs to communicate with the various workstations and computer servers they protect. The UPS has multiple communication possibilities: USB or RS232 ports can thus operate simultaneously with the SNMP interface (optional).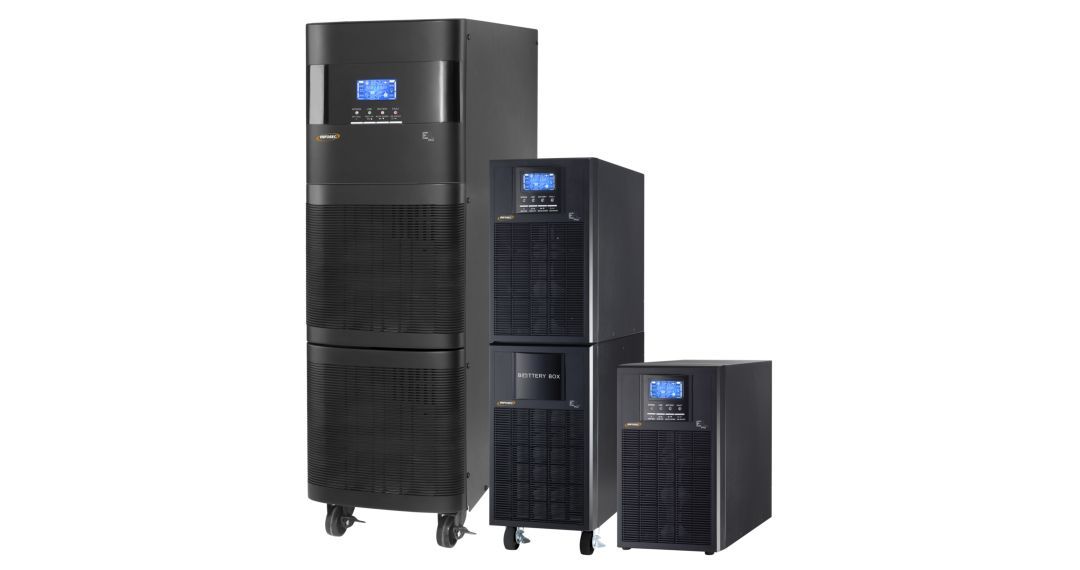 Extended backup time version
Available in Long Autonomy version (S version), without internal batteries but with additional battery cabinets.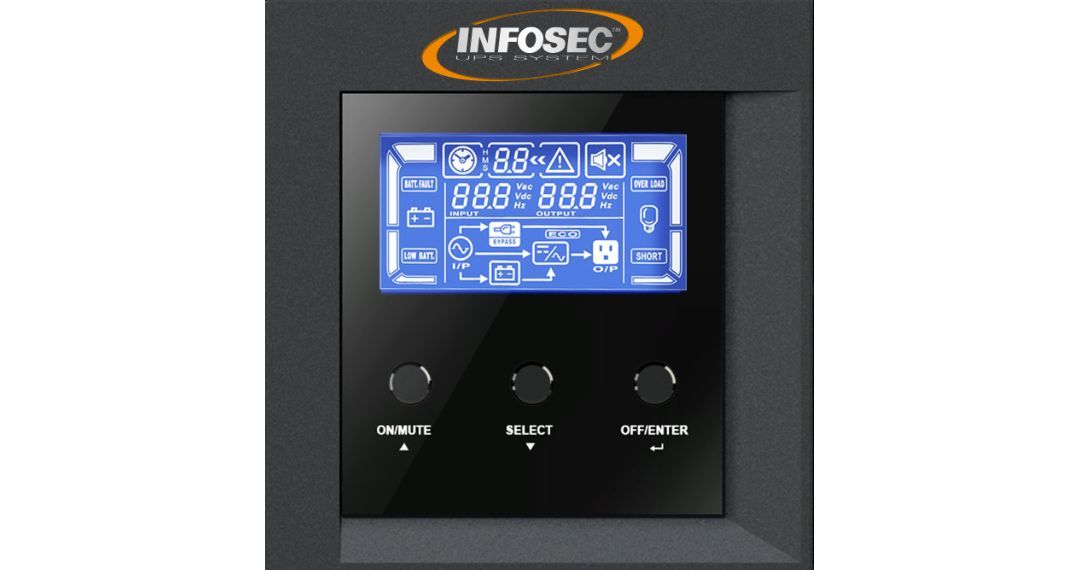 Interfaces de comunicación
Las diferentes interfaces de comunicación permiten que los SAI E4 LCD Pro se controlen de forma remota mediante el software InfoPower. Por tanto, es posible la monitorización continua del estado del SAI y de las aplicaciones conectadas:
- El puerto USB o RS232 permite el uso de protocolos de comunicación de infraestructuras de TI, centros de procesamiento de datos o redes de telecomunicaciones.
- Una ranura SNMP permite la adición de una tarjeta SNMP (opcional) controlada por el software instalado en el servidor.
Technical specifications
General specifications
UPS technology: On Line Double Conversion
Phases: Three-phase/Single-phase
Format: Exclusively tower
Output technical characteristics
Voltage output type: AC
Wave form: Pure sine wave
Efficiency
AC mode efficiency: >= 91%
Battery
Recharging time (minutes): 9 hours at 90% capacity
Material: sealed lead
Indicators & alarms
Audible alarms: Battery mode, Low battery, Overload, Default
Bypass
Manual bypass: Included internally
Management and communication
Communication via software available: Yes
Compatible communication software: InfoPower
Environment
Humidity range: 0 - 95%
Noise level: Less than 58dBA at 1 meter
Type: Indoor


Fast and tracked delivery