UPS technology
On Line Double Conversion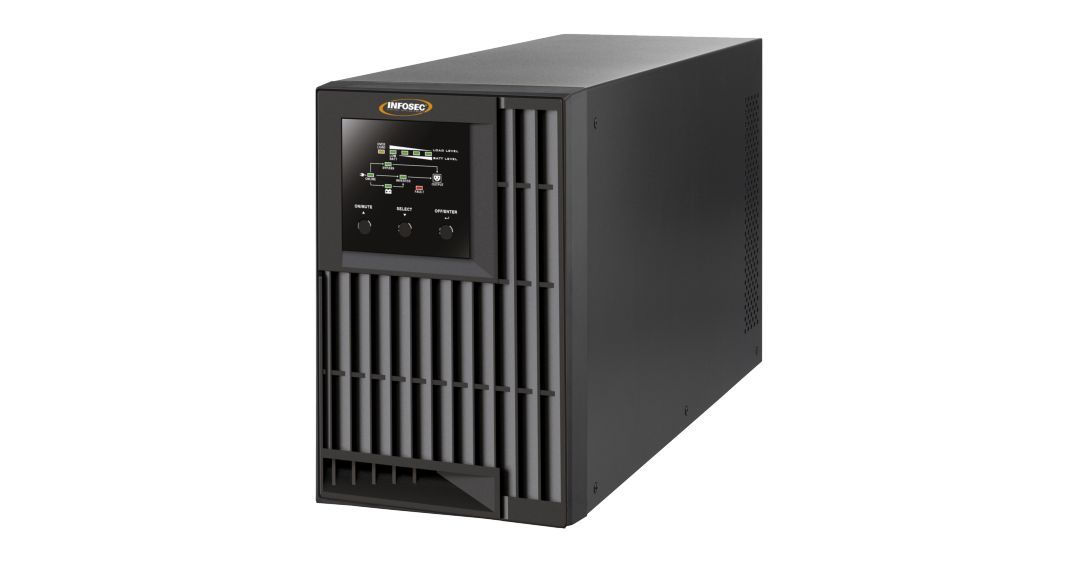 The most reliable technologies
On Line Double Conversion technology delivers perfect sine wave output current and provides connected equipment with effective protection against power grid surges.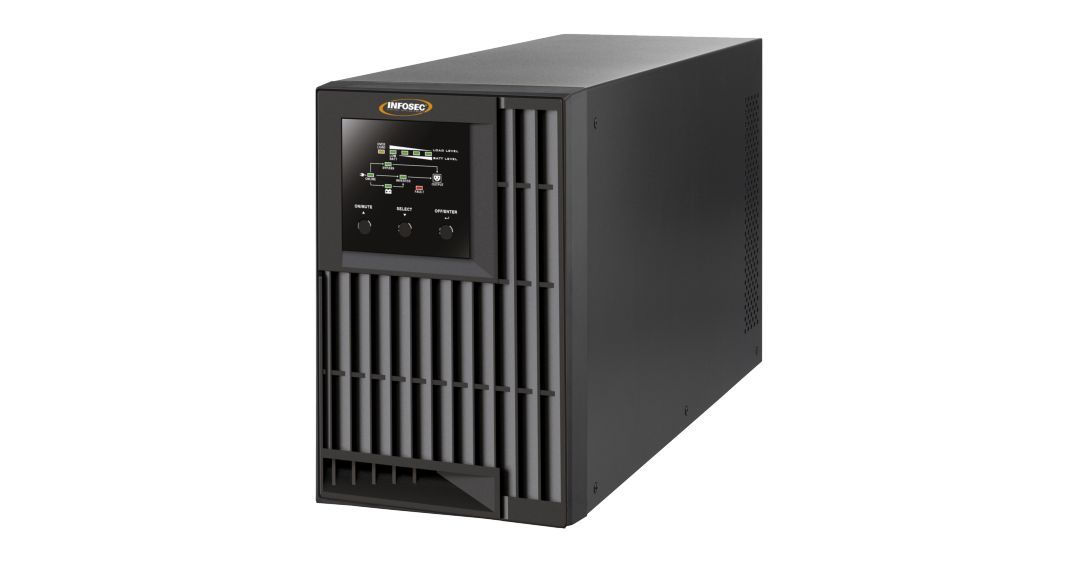 Features adapted to all situations
Equipped with intelligent features (microprocessor control, Eco operating mode or even cold start), the E4 VALUE range offers RS 232 and/or USB communication ports to communicate with the various protected devices. The front LED or LCD displays (depending on the model) allow immediate viewing of the UPS status from the front panel (on & off, configuration of the operating mode, etc.).
Smart features
- High power factor output (0.9 for E4 VALUE + 6000 and 10 kVA models)
- ECO operating mode: reduces energy consumption and costs. Allows an instant return to On Line Double Conversion when necessary
- Backup time: up to 30 minutes for the protection of a server and 2 computers e.g. (depending on the power of the connected devices)
- Cold start function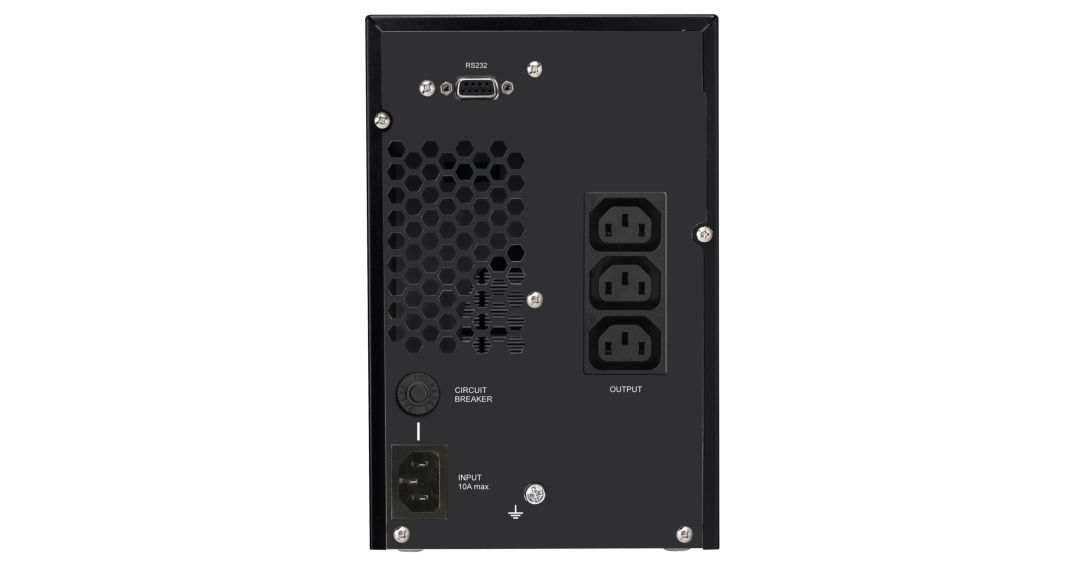 Manual bypass maintenance (6/10 kVA models)
- Included as standard with the static bypass for the E4 VALUE + 6000 and 10 kVA models
- Continuous power supply to connected equipment during maintenance work on the UPS via a rotary switch
- Guaranteed staff safety without power interruption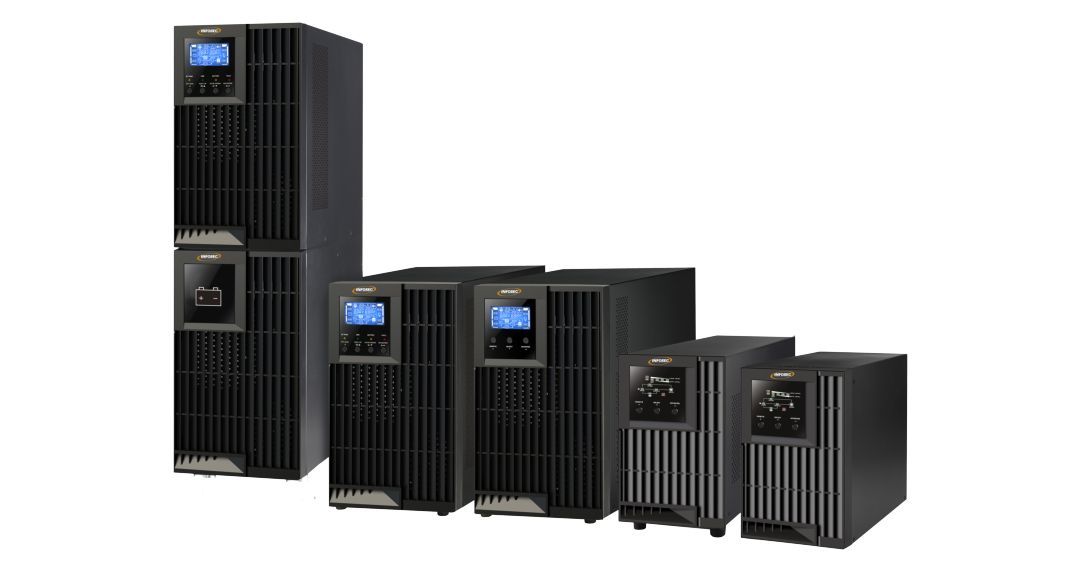 Designed for simple use
An intuitive display allows immediate visualization of the status of the UPS (on/off) and simple configuration of the operating mode, etc. :
- LED display for 1000 to 3000 VA models
- LCD display for 4000 VA to 10k VA models
Communication
The RS 232 and/or USB communication ports allow the E4 Value to communicate with the various computers and computer servers they protect:
- RS232 port for 1000 to 3000VA models
- USB and RS 232 ports for 4000VA to 10 kVA models
Technical specifications
General specifications
UPS technology: On Line Double Conversion
Phases: Single-phase/Single-phase
Format: Exclusively tower
Safety shutter: Yes
Input technical characteristics
Number of primary phases: 1
Nominal Voltage (VAC): [100/110/115/120/127VAC] or [200/208/220/230/240VAC]
Output technical characteristics
Voltage output type: AC
Wave form: Pure sine wave
Battery
Charging voltage: 27.4VDC ± 1%
Recharging time (minutes): 4 hours at 90% capacity
Material: sealed lead
Indicators & alarms
Audible alarms: Low battery, Overload, Default
Management and communication
Communication via software available: Yes
Compatible communication software: InfoPower
Environment
Humidity range: 20-90 % relative humidity @ 0- 40°C (without condensation)
Noise level: Less than 50dBA at 1 meter
Type: Indoor