Fast and tracked delivery
Secure payment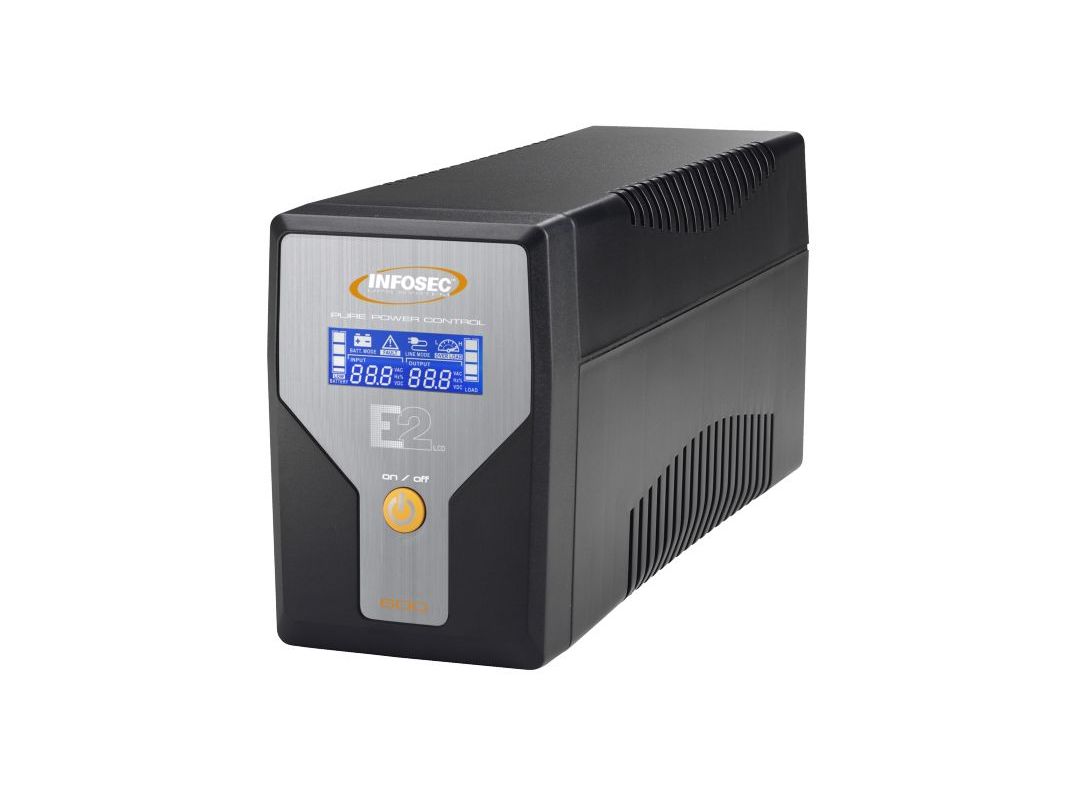 Fast and tracked delivery
Secure payment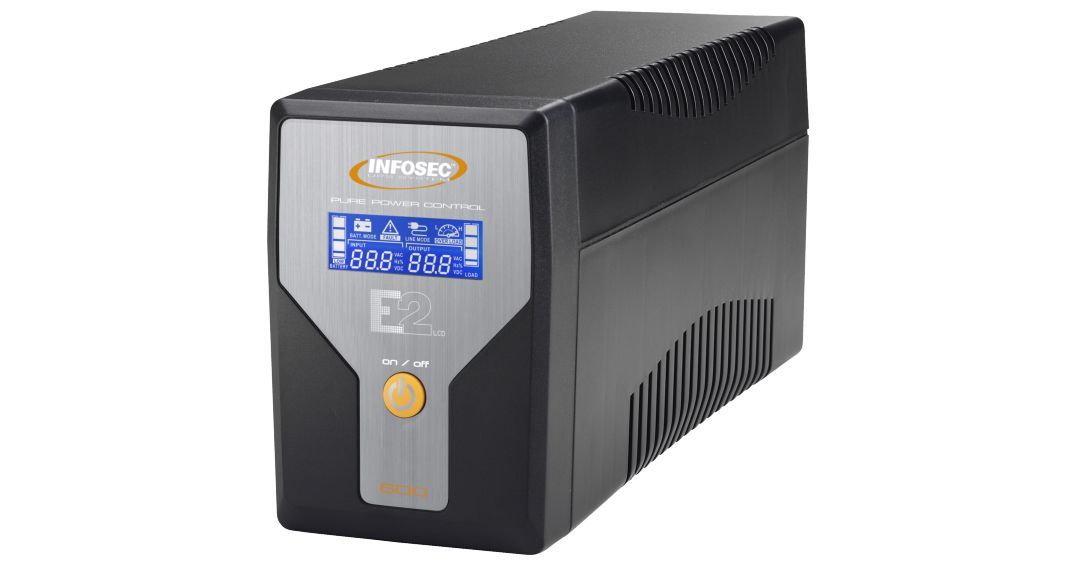 High-performance protection
Microprocessor-controlled On Line Performance technology offers an ideal protection solution thanks to the perfect and fully protected sine wave output current. The E2 LCD range thus makes it possible to effectively protect particularly sensitive IT loads such as servers or even video surveillance devices, telephone switchboards, voice over IP, etc. In the event of a power cut, E2 LCD provides up to 60 min autonomy, thus ensuring service continuity and/or the backup of sensitive data.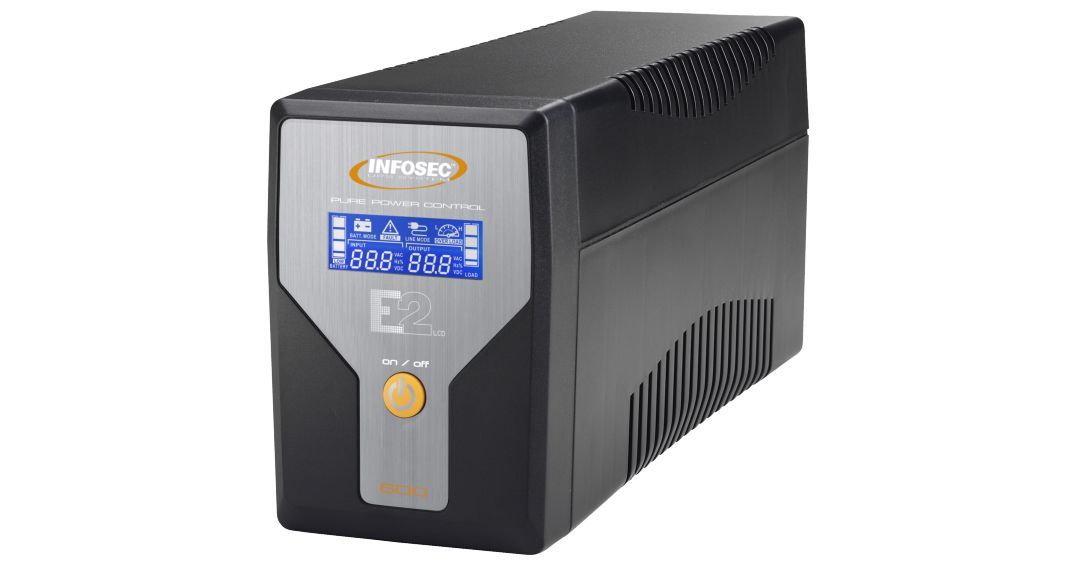 Smart features
The integrated charger permits reaching maximum battery life in just 4 hours. When the UPS has no grid power supply, the cold start function allows emergency start-up of connected equipment. The restart of the UPS on return of grid power supply is automatic, it does not require any intervention.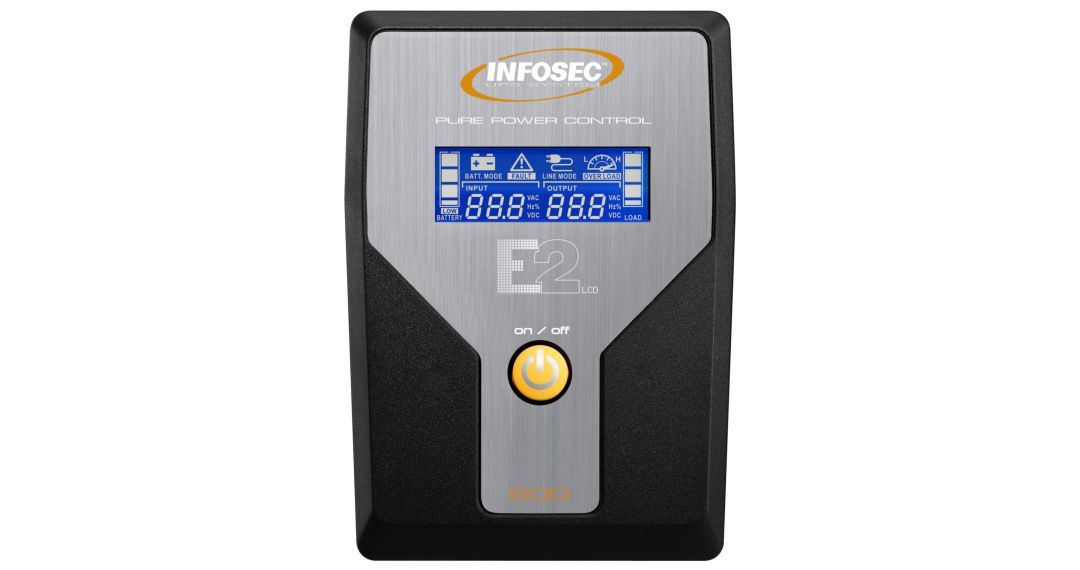 Energy saving
The battery recharges automatically when grid power is present and the UPS is off. This function, available on the entire range, thus makes it possible, if connected devices are not being used, to turn off the UPS while being assured that the battery is recharging. Real energy saving is thus achieved thanks to this advanced battery charger which allows the batteries to be recharged twice as fast!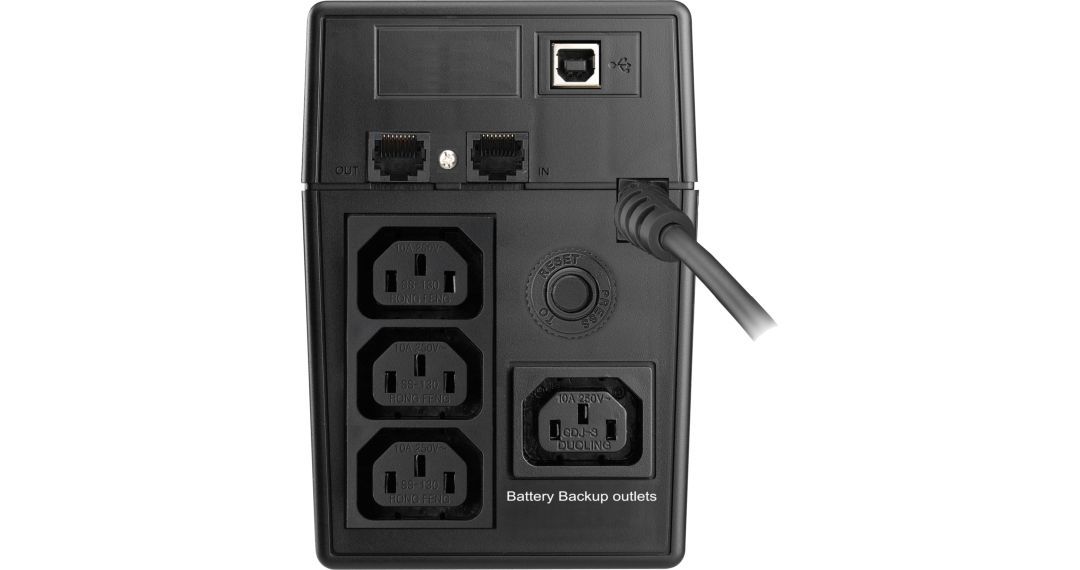 Designed for simple use:
- Single on/off switch
- LED display and Audible alarms indicate state of the UPS
Technical specifications
General specifications
UPS technology: On line Performance
Phases: Single-phase/Single-phase
Format: Exclusively tower
Safety shutter: Yes
Electrical protection
Non-flammable plastic case: Yes
Protection spectrum: Discharge, Overload, Overvoltage, Tel/data line
Input technical characteristics
Number of primary phases: 1
Output technical characteristics
Voltage output type: AC
Wave form: Pure sine wave
Regulation
Automatic Voltage Regulation (AVR): Yes
Battery
Cold Start feature: Yes
Recharging time (minutes): 4-6 hours at 90% after complete discharge
Material: sealed lead
Management and communication
Communication via software available: Yes
Environment
Noise level: < 40 dB
Type: Indoor


Fast and tracked delivery